Reminder of OFAC Blocked Property Report Deadline
09.25.2023
With the ever-expanding reach of U.S. sanctions resulting in the blocking (freezing) of accounts and assets, more individuals, corporations and institutions are having to hold and account for these accounts and assets. The filing deadline for the Annual Report of Blocked Property (ARBP) is coming up; all blocked property held as of June 30, 2023 must be reported to the Office of Foreign Assets Control (OFAC) by September 30, 2023.
The report is filed using the mandatory spreadsheet TD-F 90-22.50 and requires the following information for each account or item of blocked property: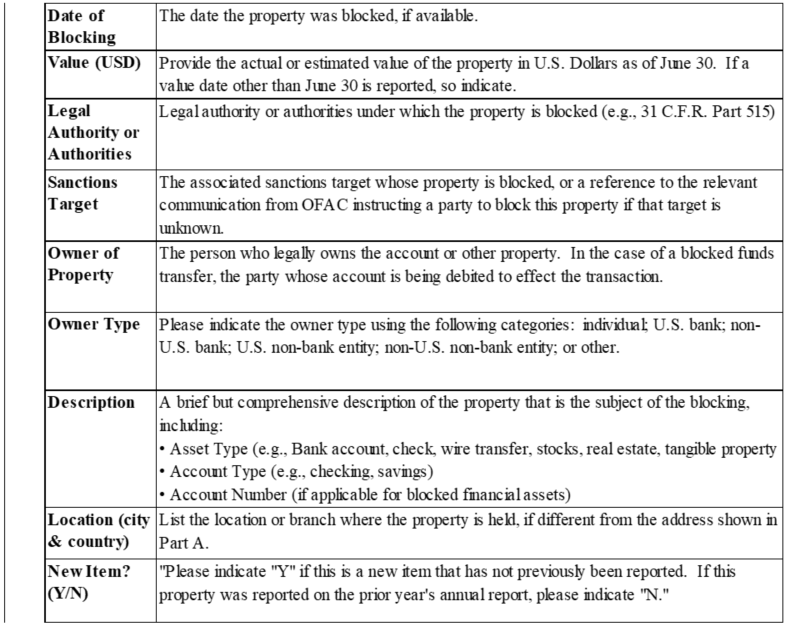 Specific filing requirements are detailed at 31 C.F.R. 501.603(b)(2)(ii) and filing guidance is also available at: https://ofac.treasury.gov/media/16451/download?inline. As noted, completed forms can be emailed to OFAC at ofacreport@treasury.gov or filed through the OFAC Reporting System. Our Sanctions and Import/Export lawyers are available to assist.
For additional sanctions practice information, please see: https://www.maynardnexsen.com/capabilities-sanctions-and-import-export-controls.
About Maynard Nexsen
Maynard Nexsen is a full-service law firm with more than 550 attorneys in 24 offices from coast to coast across the United States. Maynard Nexsen formed in 2023 when two successful, client-centered firms combined to form a powerful national team. Maynard Nexsen's list of clients spans a wide range of industry sectors and includes both public and private companies.
Related Capabilities
Media Contact
Tina Emerson