Recent Case is a Reminder How "No Fault" Attendance Policies Can Put Employers at Risk
06.06.2023
Absenteeism is a constant issue for employers, draining resources and causing loss of productivity. One way many employers try to reduce costs of tracking unexcused absences is through "no-fault" attendance policies, in which employees accumulate points for absences, tardiness, or early departures without assigning fault. Once employees hit a certain number of points, they can be disciplined, even terminated.
But sometimes employees have to miss work for a reason protected by law—like a disability or a serious health condition—and an employer may find itself in legal peril by using this approach to manage attendance. In other words, while employers likely intend for no-fault attendance policies to be black and white, laws like the Family and Medical Leave Act or the Americans with Disabilities Act as amended may bring them into a more gray area.
A recent matter in the Eleventh Circuit could not illustrate that potential legal peril more clearly.
The matter started with a former production technician at an auto parts maker in Alabama. In 2017, Joseph White, who had worked at the Northport, Ala., facility of Eberspaecher North America Inc., filed a charge with the EEOC alleging that he was fired for a series of disability-related absences in violation of the ADA. More specifically, White alleged that the company used a point system to discipline employees for absences and tardiness.
The company's employee handbook provided that employees receive two points for unscheduled absences and, if an employee accumulated 10 points in a 12-month period, termination would result. According to the handbook, employees would not get points for excused absences, including those covered by the FMLA. In his charge, White alleged that he still got points for FMLA absences and was unlawfully terminated. The company denied wrongdoing and asserted that White was terminated for legitimate, non-discriminatory, non-retaliatory business reasons.
Spurred by White's complaint, the EEOC investigated. Based on its review of the company's practices and the employee handbook, the EEOC contended that the Northport facility was using the same allegedly discriminatory practice with other employees—assigning points and firing employees for FMLA-protected absences. See EEOC v. Eberspaecher N. Am. Inc., 67 F.4th 1124, 1128 (11th Cir. 2023).
As a result, in 2019, the EEOC filed a broader Commissioner's charge against the auto parts maker charging it with unlawful employment practices under the ADA. While the EEOC does not have enforcement power over FMLA matters, the EEOC's theory is that the company discriminated against White in violation of the ADA by firing him for taking FMLA-protected leave, which, the EEOC contends, is a reasonable accommodation required under the ADA. Id. at 1127.
In its broader charge, the EEOC alleges that the unlawful discriminatory practices include, but are not limited to:
Failing to properly categorize qualified absences protected under the ADA, and
Unlawful discipline and termination, and the improper assessment of occurrence points wherein an employee's absence is directly correlated to disability.
While White has settled his dispute, this broader matter has carried on—six years after White filed his initial complaint. In fact, a decision by the Eleventh Circuit Court of Appeals just a few weeks ago involved a fight between the EEOC and the company over the scope of the EEOC's subpoena power. The EEOC had initially asked for information about company practices in Northport, where White had worked. Later, however, the EEOC requested information about employees discharged for attendance infractions from the company's locations nationwide.
When the company objected to the nationwide scope, the EEOC issued a subpoena and ultimately asked a court to enforce it. On this issue, the company prevailed. The district court ordered the company to comply with the subpoena but only as it related to the Northport facility. The EEOC appealed, and the Eleventh Circuit upheld the district court's order in a decision handed down on May 10, 2023. Id. at 1136.
So, what should employers take away from this?
The matter in the Eleventh Circuit is a reminder to employers in any jurisdiction that—while a no-fault attendance policy may simplify attendance tracking and discipline—it carries risk to employers when it comes to absences that may be protected by the ADA, the FMLA, or other applicable state and local laws. This is especially true when decisions about whether to modify a no-fault attendance policy as a reasonable accommodation before discipline is assessed are based on individualized assessments by a manager or supervisor who may or may not be aware of the legal obligations.
Accordingly, employers should closely review their policies and the implementation of those policies to ensure knowledge and compliance with legal obligations, and should review terminations under these policies on a case-by-case basis. Any decision necessarily will vary depending on the job requirements, the individual's attendance record and prognosis for improving attendance, and the possibility of alternative accommodations.
About Maynard Nexsen
Maynard Nexsen is a full-service law firm with more than 550 attorneys in 24 offices from coast to coast across the United States. Maynard Nexsen formed in 2023 when two successful, client-centered firms combined to form a powerful national team. Maynard Nexsen's list of clients spans a wide range of industry sectors and includes both public and private companies.
Related Capabilities
Media Contact
Tina Emerson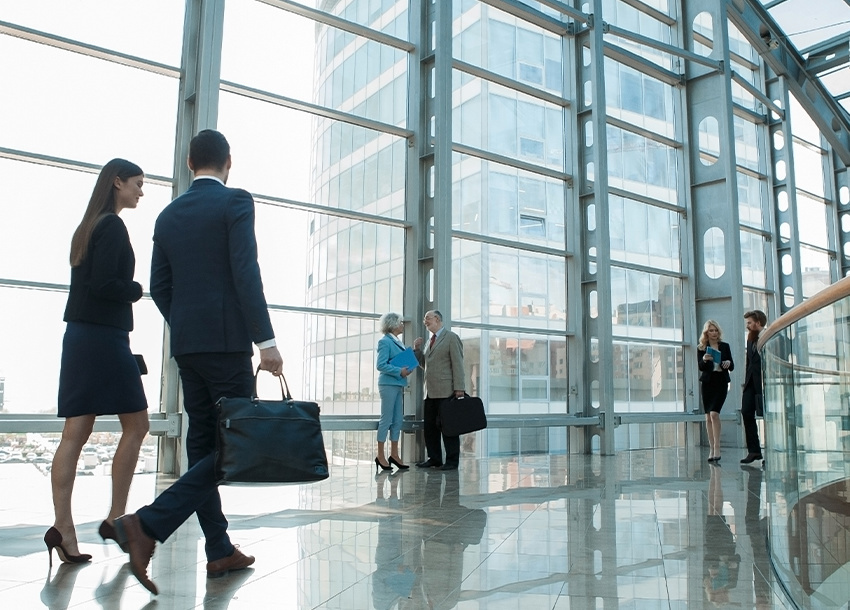 Authors