Overview
Corporations large and small count on Marguerite Willis to handle the most complex matters with confidence. Her motto, "If it's easy, you don't need me," rings true for the cases Marguerite takes on. With a laser focus on tough, multi-party matters, she is trusted to bring a different kind of litigation to the table. She leads her team to be meticulously prepared, knowing that her clients are counting on her to be the difference-maker.

This preparation and diligence have been the core of her legal practice since the beginning when she became the first female law clerk ever hired by a Federal Circuit Court Judge, the first female associate ever hired at a Charlotte firm and the first woman partner at a major antitrust firm.

In the courtroom, Marguerite has established a reputation for delivering highly effective and highly successful litigation strategies. She has carefully crafted a premium commercial litigation and antitrust practice working with some of the largest companies in the world. Marguerite has been at the helm of some of the firm's biggest verdicts and has served as national counsel for a number of cases, including federal and state class actions. She has prosecuted major antitrust matters, as well as cases involving unfair trade practices, false advertising and vicarious corporate liability. Marguerite's reputation precedes her, with a broad depth of experience in matters governing competition, pricing, distribution agreements, marketing programs, competitor collaboration, joint ventures, mergers and acquisitions, and intellectual property.

While her accomplishments for legal clients and law firms are noteworthy and extensive, Marguerite's zeal is not limited to the confines of courts and conference rooms. She is a political leader, an advocate for women, and all-around powerbroker.
Community & Professional
In 2018, Ms. Willis ran for Governor of South Carolina
Women's Rights & Empowerment Network - Leadership Council
American Bar Foundation - Fellow
Federal Bar Association - Member
American Bar Association – Section of Antitrust Law
Litigation Counsel of America - Former President
South Carolina Women Lawyers Association - Past President; Board Member
Women's Bar Association of the District of Columbia - Past President
Florida Bar Association - Former Out-of-State Governor
Columbia College Board of Trustees - Former Board Member
Eastern Carolina Community Foundation - Former Board Member
South Carolina Chamber of Commerce - Former Director
Outside Maynard Nexsen
Helping Women Succeed
Outside the courtroom, Marguerite brings her unique blend of ingenuity and tenacity to championing women's initiatives. She is particularly passionate about helping women develop a strong understanding of financial issues and how to leverage that knowledge to the best of their advantage.
In addition to lecturing, Marguerite is actively involved as Past President of the South Carolina Women Lawyers Association and as a former member of the Board of Trustees of Columbia College, a private all-girls school in South Carolina devoted to instilling the principles of leadership.
She also led the effort to establish the Maynard Nexsen Women's Leadership Institute with the goal of developing and mentoring the firm's next generation of influential women. She also founded Women in Philanthropy, an organization dedicated to harnessing the power of women and compounding individual capabilities to make charitable contributions.
Marguerite is a South Carolina native and was born in Greenville, where she now resides.
Experience
Ms. Willis began her legal career working on the massive antitrust cases known collectively as "The Uranium Cartel Litigation." She litigated private antitrust cases in Illinois, New Mexico and North Carolina and worked as well on the related federal grand jury investigation in the District of Columbia. These cases all alleged horizontal price-fixing under Section 1 of the Sherman Act.
Ms. Willis defended numerous witnesses in federal grand jury proceedings investigating alleged horizontal price fixing under Section 1 of the Sherman Act in Puerto Rico.
Dunlop Sports Co. v. Wilson Sporting Goods Co. In the early to mid-1980s, Ms. Willis defended a major antitrust case in federal court in Chicago, Illinois. This case, which alleged a violation of Section 2 of the Sherman Act by attempting to monopolize through predatory pricing, involved the production of millions of documents and the depositions of over 100 individuals, both in the United States and abroad.
Mead Data Central v. West Publishing Company. Ms. Willis prosecuted a major antitrust case alleging violations of Section 2 of the Sherman Act (monopolization, attempted monopolization through control of an essential facility), as well as violations of the Robinson-Patman Act.
1990-1995. Ms. Willis served as national counsel for a Fortune 100 company in its asbestos property damage litigation. In this capacity, Ms. Willis coordinated the defense of four national class actions, as well as numerous other lawsuits across the country.
1994-2001. Ms. Willis served as national counsel for a major pharmaceutical company in over 4,000 cases, including federal and state class actions, involving claims of price-fixing and price discrimination under federal and state law. The federal cases, which involved both retail drug stores and consumers as plaintiffs, were consolidated in Chicago, Illinois as MDL 997, In re Brand Name Prescription Drugs Antitrust Litigation. State court cases included proceedings in Alabama, California, Colorado, the District of Columbia, Florida, Kansas, Maine, Michigan, Minnesota, Mississippi, New York, North Carolina, Tennessee, Washington, and Wisconsin.
1998-2001. Ms. Willis served as national counsel for a billboard company in a case alleging monopolization under Section 2 of the Sherman Act.
1999-2000. Ms. Willis served as national counsel for a major options exchange in governmental investigations and parallel federal class action lawsuits involving claims of violations of the antitrust and securities laws. The federal lawsuits were consolidated for pretrial proceedings in New York as In re Stock Exchanges Options Trading Antitrust Litigation.
Since joining Maynard Nexsen in the spring of 2000, Ms. Willis has represented defendants in state court class action lawsuits, and served as lead counsel in a federal antitrust class action alleging the price-fixing of pulpwood timber.
Ms. Willis prosecuted multiple opt-out antitrust actions in MDL 1516 (In re Polyester Staple Fiber Antitrust Litigation) for damages caused by price-fixing and customer allocation of polyester staple fiber, and in Arrowpac Inc., et.al. v. Sea Star Line, LLC, et. al. for damages caused by price fixing in ocean shipping industry
Ms. Willis led the defense of Southeastern Freight Lines in an antitrust class action for alleged price fixing of fuel surcharges in MDL 1895 (In re LTL Shipping Services Antitrust Litigation).
Ms. Willis was also the lead attorney for Bristow Oil Company in a four-week trial against ExxonMobil in 2008 in state court in Darlington, SC.
In 2021, Ms. Willis successfully resolved representing firm client Southern Farm Bureau in two putative class actions under Fair Labor Standards Act in federal court in South Carolina
Recognitions
Recognized by

TALK Greenville Magazine, Top Lawyers, 2023
Senior Litigation Counsel of America - President 2018; Member, Advisory Board, 2014-2015; The Academy of Antitrust Law - Founding Member, 2011; Fellow, 2009
Featured in the 2022 South Carolina Super Lawyers magazine cover story entitled, "Taking Them Head On: From Goliath companies to establishment politicians"
Included in the South Carolina Super Lawyers list in the areas of Antitrust Litigation, Class Action/Mass Torts, and Business Litigation 2011-2023

Recognized by Chambers USA, America's Leading Lawyers for Business, South Carolina, Litigation: General Commercial (2018-Present)

Greenville Business Magazine's Legal Elite of the Upstate, 2018 - 2019, 2023
Awarded, South Carolina Women Lawyers Association's Jean Galloway Bissell Award, 2018
Listed in Best Lawyers in America for Commercial Litigation since 2016
"2016, 2017 & 2019 Legal Elite of the Midlands" - Top Attorney Vote for Anti-Trust Law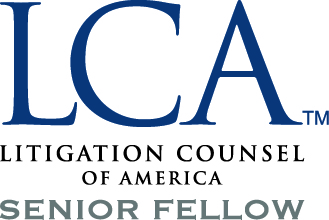 Media
Writing
Author, Women and the Wage Gap, SC NOW Morning News, May 2019
Participant, "Grit, the Secret to Advancement, Stories of Successful Women Lawyers," ABA, Commission on Women in the Profession, 2017
David Eddy, Travis Wheeler, Dennis Lynch, and Marguerite Willis "Should Major Customers Opt-out of or Exclude Themselves from Antitrust Class Actions", ASSOC. OF CORP. COUNSEL: S.C. CHAPTER (Newsletter Mar. 2017)
Interviewed for DRI Women in the Law book, "Women Rainmakers: Roadmap to Success," November 2014.
Co-author "Antitrust Damages Under South Carolina Antitrust Statute," South Carolina Damages, 2004, 297-291.
Speaking
"Why Antitrust,"
American Bar Association Panel at the University of South Carolina, January 24, 2019
"The Unexpected,"
Litigation Counsel of America's Renaissance Symposium, November 2018
"Diversity in Leadership: The Profitability of Diversity,"
Litigation Counsel of America's Fall Conference, October 26, 2018
"Campaigning in Today's Environment,"
South Carolina Women Lawyers Association Annual Conference, October 19, 2018
"Your 'Guy' Did it Wrong: Countering the Plaintiff's Financial Damages,"
Litigation Counsel of America, October 20, 2017
"Thrival,"
TEDxEvansStreet, Florence, SC, September 21, 2017
"What's in Your Pocketbook?"
Numerous Presentations including: South Carolina Women Lawyers Association, June 1, 2017; USC Women's Leadership Institute, April 27, 2017, & The Alliance for Women: Food for Thought Series, March 3, 2009
"So, What Now? - Tips from a Career in Antitrust,"
64th Antitrust Law Spring Meeting, April 2016
"Put a Lid on it: Controlling Damages at Trial,"
DRI Women in Law Seminar, February 18, 2016
"Health Care Antitrust Cases to Watch in 2015,"
SC Bar - May 1, 2015
"Glass Slippers, Glass Ceilings"
Litigation Counsel of America National Conference - April 16, 2015
"Niche Marketing: Why, How To, and Now What?"
ABA Women Rainmakers Spring 2013 Program: April 24, 2013
"The Trial of a Class Action Antitrust Case with a Jury"
14th Annual Sedona Conference on Antitrust Law and Litigation, Del Mar, California, Chaired Panel - October 25-26, 2012
"Secrets of Successful Rainmakers"
DRI Sharing Success – A Seminar for Women Lawyers; Moderator – February, 2011

"Understanding E-Discovery: Is There an App for That?"
DRI Sharing Success – A Seminar for Women Lawyers - February, 2011
"Pre-Suit Document Preservation and Compliance in the Electronic Age: Avoiding the Pitfalls"
Litigation Counsel of America 2010 Spring Conference, Monterey, California - May 6, 2010
"Antitrust Damages Under South Carolina Law"
SC Bar CLE: Beyond the Elements II: South Carolina Damages from A to Z, September 25, 2009
News
04.28.2023

|

News from Maynard Nexsen

06.08.2022

|

Media Mention

05.03.2022

|

Media Mention

04.27.2022

|

News from Maynard Nexsen

10.26.2020

|

Media Mention

02.06.2020

|

News from Maynard Nexsen
Videos/Podcasts
Podcasts
For this very special 100th episode of Taking the Pulse, we're joined by Nexsen Pruet attorney Marguerite Willis. Marguerite is a highly experienced litigator, and was featured on the cover of the latest Super Lawyers Magazine.
Admissions
State Bar: South Carolina, North Carolina, Florida, District of Columbia
U.S. Supreme Court
U.S. Court of Appeals: Fourth Circuit, Federal Circuit, Eleventh Circuit
U.S. District Court: SC, Northern District of Georgia, Hawaii, Western, Middle, and Eastern Districts of North Carolina. Middle District of Florida, Northern District of Florida, Southern District of Florida