Maynard Adds Seasoned Litigators in Iowa
08.18.2021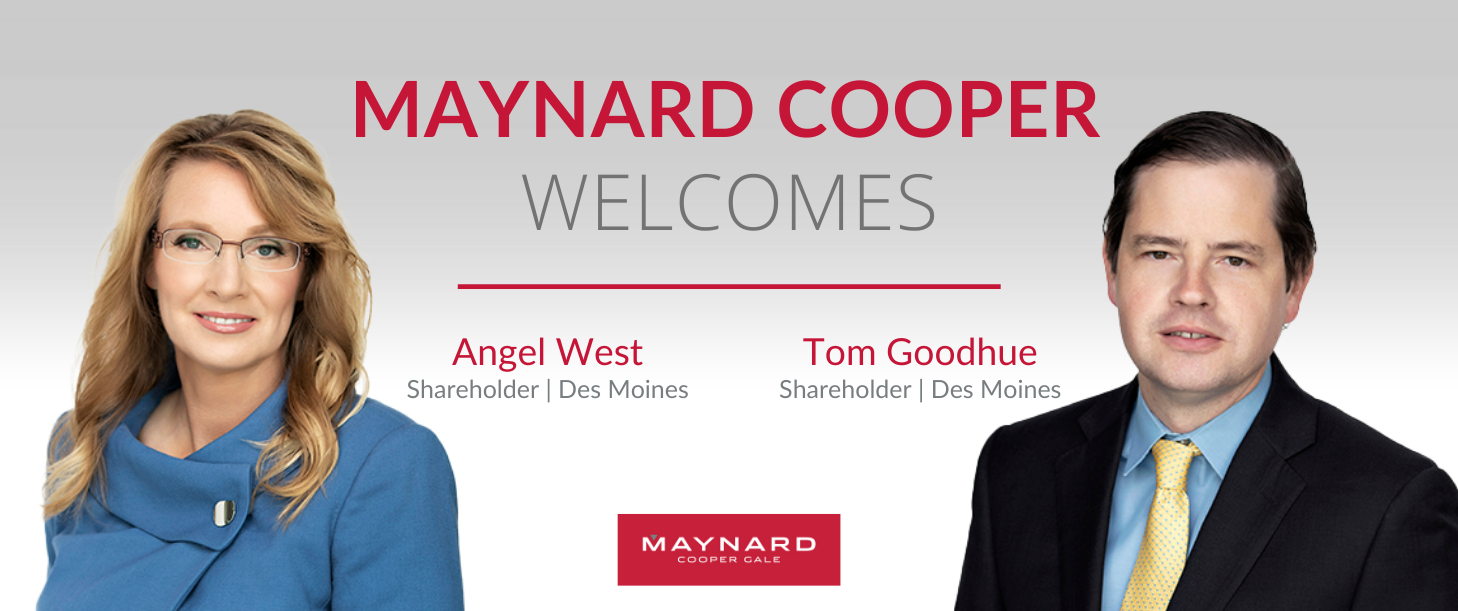 Maynard & Gale (Maynard) is pleased to announce that Angel West and Thomas Goodhue have joined the Firm as Shareholders in the Litigation Practice.
"We are excited to have Angel and Tom join our talented team of litigators," said William Wahlheim, Chair of the Firm's Litigation Section. "Their background and years of experience will contribute nicely to the depth of the Firm's class action capabilities and our Insurance, Product Liability, and Commercial Litigation practice groups, and they strengthen Maynard's presence in the Midwest where many of our clients are headquartered."
An accomplished trial lawyer with more than 20 years of experience, Ms. West focuses her practice on the defense of consumer class actions, ERISA litigation, product liability, and commercial litigation. She has successfully litigated complex cases, including Investment Company Act, Section 36(b) management fee cases, ERISA fee litigation and breach of fiduciary class actions, as well as health care and labor and employment class actions. Her experience also includes representing clients in sophisticated liability and general commercial matters. Having built her career at the Iowa firm Nyemaster Goode, Ms. West is an esteemed litigator consistently ranked by Benchmark Litigation among the Top 250 women in litigation. She earned her J.D., with high honors, from Drake University and holds a Bachelors, with highest honors, from the University of Iowa.
With broad commercial litigation experience, Mr. Goodhue defends clients in antitrust, consumer protection class actions, business and estate disputes, as well as matters before state and federal administrative agencies. He draws on his experience as a former Federal Trade Commission trial attorney in Washington, D.C., to represent clients in heavily regulated industries, helping them navigate civil investigations, disciplinary actions, and administrative hearings. Recently, he has represented clients in matters before the FTC, the Department of Justice, the Department of Education, the Iowa Utilities Board, the Iowa Dental Board, and other agencies. Mr. Goodhue's background includes industry depth in financial services, insurance, agriculture, and energy. Prior to joining Maynard, Mr. Goodhue worked at Iowa-based Nyemaster Goode and Hunton & Williams in D.C. He earned his J.D. from the University of Iowa College of Law and holds a Bachelors, magna cum laude, from Haverford College.
The additions of Ms. West and Mr. Goodhue come on the heels of several experienced lateral hires over the last six months to the Firm's nationally recognized litigation practices, including Securities Litigation, Insurance and Financial Services, and Labor & Employment. These recent hires have joined Maynard teams in Los Angeles, New York, Atlanta, and Birmingham and Mobile, AL.
About Maynard Nexsen
Maynard Nexsen is a full-service law firm with more than 550 attorneys in 24 offices from coast to coast across the United States. Maynard Nexsen formed in 2023 when two successful, client-centered firms combined to form a powerful national team. Maynard Nexsen's list of clients spans a wide range of industry sectors and includes both public and private companies.
Media Contact
Tina Emerson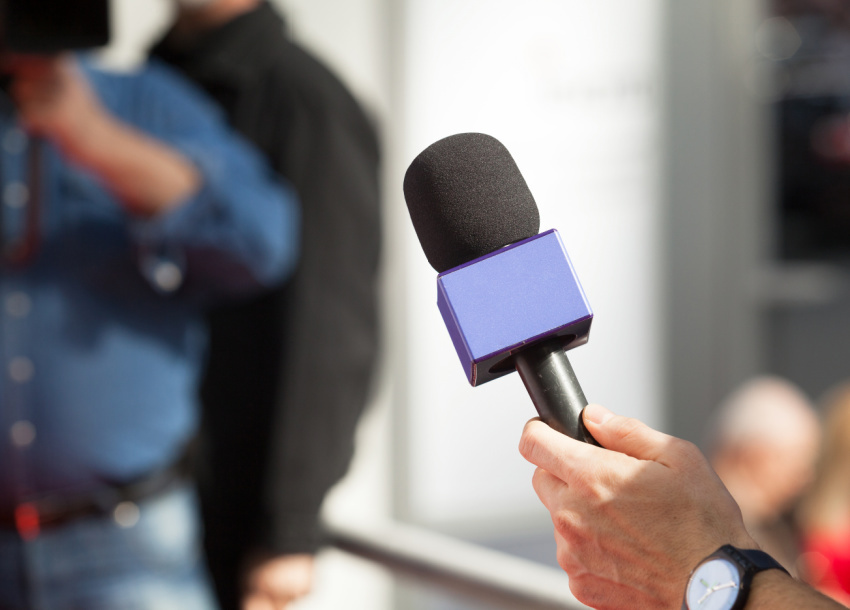 Related Professionals