Pro Bono Champion: Jay DeVaney - Legal Aid of NC, Habitat for Humanity, and Bikes for Kids
11.19.2019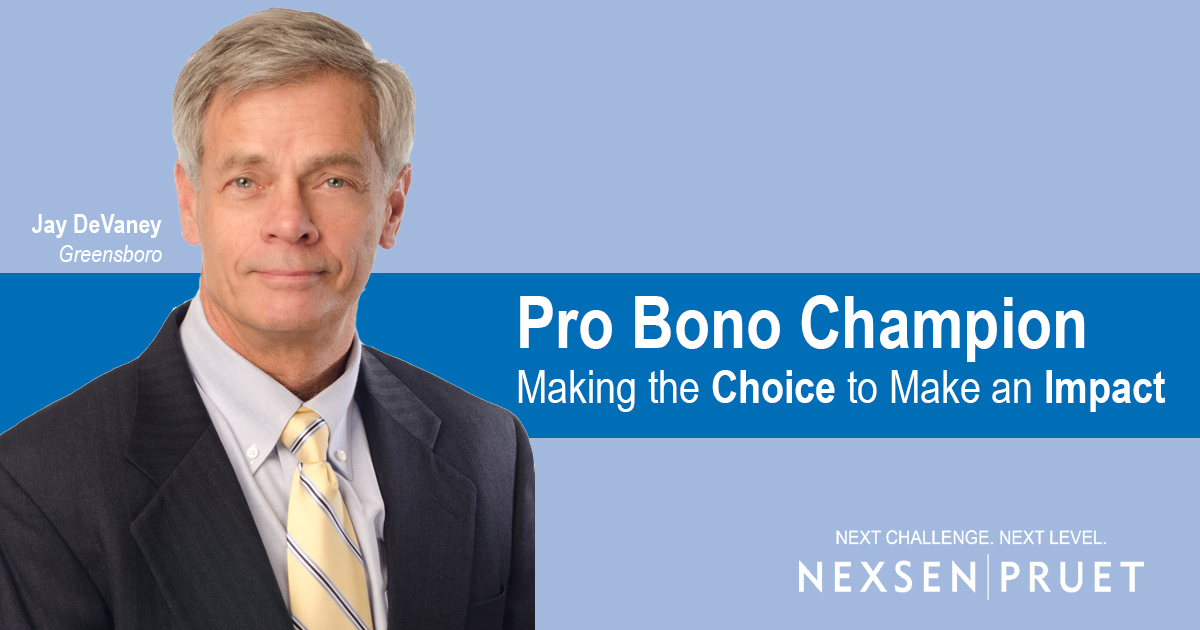 Jay DeVaney of our Greensboro office regularly participates in several pro bono projects.
Jay participates in the Pro Bono Disaster Legal Services for Legal Aid of North Carolina. To date, Jay has represented six persons whose homes were flooded by Hurricane Florence. In some cases these folks were forced to vacate their dwellings and needed alternative living arrangements. Jay has also handled FEMA issues, dealt with landlords and helped clients straighten out titles to their property so they could get financing from federal agencies or traditional lending sources.
For the Greensboro chapter of Habitat for Humanity, Jay has served six years on the Board of Directors, the last two as Chair and now serves as a committee member of the Building Programs Committee. He has served on that committee for over 15 years and he has also served on the Habitat Advisory Board composed of former chairs since its inception five years ago.
The new pro bono effort the Greensboro office has undertaken is working with the Bikes for Kids Foundation. Jay has represented the national executive director who lives in Greensboro. Bikes for Kids serves Title 1 elementary schools and gives bikes to third graders who participate in a three-week study and three week challenge program of education entitled Think Big – Work Hard – No Excuses. The students write an essay of why those terms apply to them and in the fourth grade get another essay study on making good the promises of the third grade program. We have agreed to contribute to the Foundation ($6000) and will assemble and give the bikes to the kids at Rankin Elementary on December 19. The kids are told by their teachers only the best three essays will have bike winners, but on the day of the gathering to present the bikes to the winners, all third graders are surprised with a bike. Most of these kids never had a bike and the program and the competition has been proven to make a significant impact on their outlook toward education. The Foundation will expand the program to new cities next year, is the focus of a soon to be aired PBS special and we are excited to be a part of a program that is making a difference in the place we live and work .
Through his dependable pro bono service, Jay gives back to the community in multiple, meaningful ways.
---
Nexsen Pruet is an AM Law 200 Firm with more than 200 professionals in eight offices providing regional capabilities with international strengths.
About Maynard Nexsen
Maynard Nexsen is a full-service law firm with more than 550 attorneys in 24 offices from coast to coast across the United States. Maynard Nexsen formed in 2023 when two successful, client-centered firms combined to form a powerful national team. Maynard Nexsen's list of clients spans a wide range of industry sectors and includes both public and private companies.
Media Contact
Tina Emerson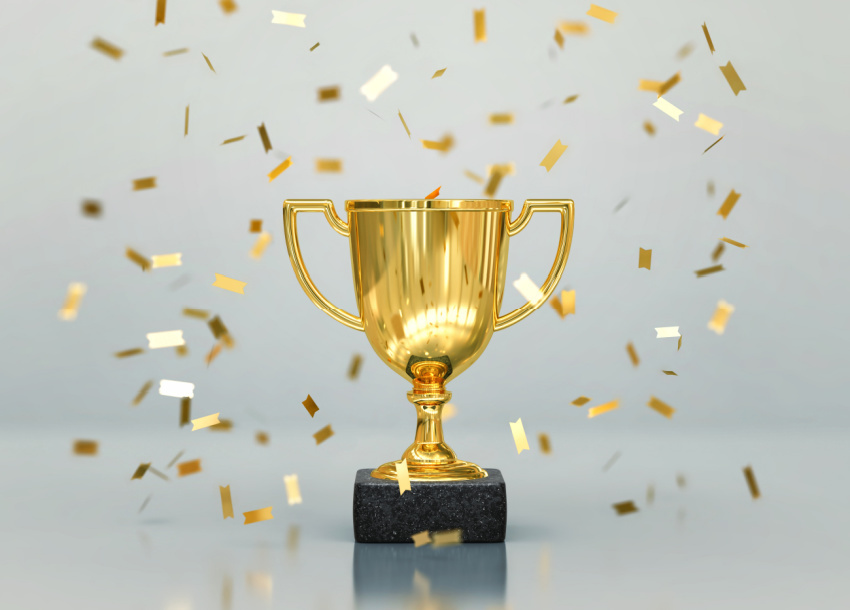 Related Professionals