No Bluffing Here: North Carolina is "All In" on Sports Gambling
08.18.2023
Co-Authored by Morgan Hoyt (Law Clerk)
In 2018, the United States Supreme Court handed down its decision in the case of Murphy v. National Collegiate Athletic Association, overturning the Professional and Amateur Sports Protection Act (PASPA) and effectively opening the door to allow states to legalize sports betting. In that case, the Court held that the PASPA violated the Constitution's anti-commandeering rule by prohibiting state authorization and licensing of sports gambling schemes. As a result of the ruling, many states began quickly passing sports betting laws, eager to share in the untapped potential revenue associated with sports gambling.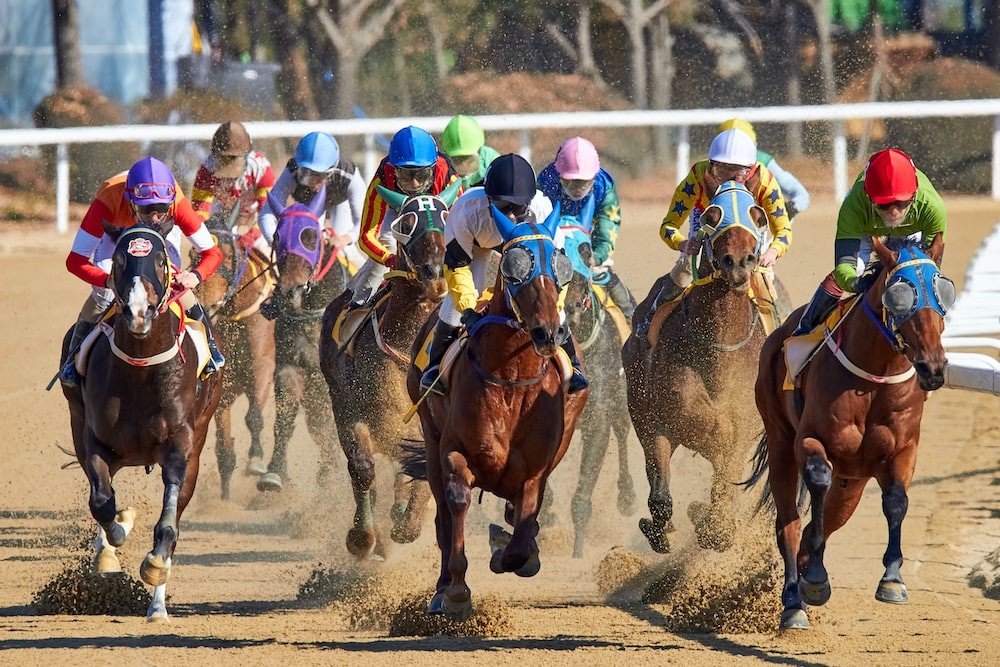 North Carolina Formally Enters the Sports Betting Industry
On June 14, 2023, Governor Roy Cooper signed House Bill 347 (HB 347) into law. The bill, which legalizes online "wagering" on sports (professional, collegiate, and amateur) and horse races, authorizes sports betting to begin in North Carolina on January 8, 2024. HB 347 defines permissible sports gambling as the placing of wages on singular sporting events, portions of sporting events, or individual performance statistics of athletes in singular sporting events or combinations of sporting events. Sports betters can bet in various ways, including single-game wagers, parlays, pools, and other methods. Additionally, the bill establishes eight in-person sportsbooks. These will be located at or around professional sports venues throughout the state, enabling cash gambling without creating an online account.
The North Carolina State Lottery Commission will regulate sports wagering, issue licenses, and collect license application fees. The entities that can offer or accept sports wagers will be known as operators and need a valid operator license. No more than twelve operators statewide will be able to obtain a license (i.e., companies such as FanDuel and DraftKings). Further, a fee of $1,000,000 will be collected from each operator upon being granted a license. Any company wishing to provide services to an operator (such as providing odds, statistics, and data) will be designated as a service provider and need to obtain a service provider license (i.e., companies like SBTech, Kambi, and Sportradar). The fees for service provider licenses will be $50,000. Finally, a business that acts as a vendor of equipment and devices for an operator will be deemed a supplier and be required to receive licensure (i.e., companies like Genius Sports and Boom Sports). The fee for a supplier license is $30,000.
The passing of HB 347 will benefit various parties greatly, with a large percentage of revenue going to support youth sports programs at schools within the University of North Carolina system and the North Carolina Outdoor Heritage Advisory Council. Additional portions will be allocated to problem-gambling programs and a new fund called the North Carolina Major Events, Games, and Attractions Fund that is being established to attract popular events to North Carolina (such as sports tournaments, entertainment shows, and political conventions).
Impacts on ABC Retail Establishments
In addition to legalizing sports gambling, the bill modifies a statute pertaining to the Alcoholic Beverage Control ("ABC") Commission. Previously, under 18B-1005, it was unlawful for "a permittee or his agent or employee to knowingly allow … [a]ny violation of the controlled substances, gambling, or prostitution statutes, or any other unlawful acts" on their ABC-licensed premises. However, HB 347 will modify this statute, carving out certain "wagering" from the definition of gambling such that there is no longer a blanket prohibition on gambling at ABC-licensed premises. The statute now reads that "gambling shall not include wagering exempted by G.S. 14-309.3" for the purpose of this subdivision. 14-309.3 defines "exempt wagering" as "(1) [s]ports wagering lawfully conducted in compliance with Article 9 of Chapter 18C of the General Statutes [and] (2) [p]ari-mutuel wagering lawfully conducted in compliance with Article 10 of Chapter 18C of the General Statutes." As a result of HB 347, ABC-licensed premises are no longer prohibited from allowing patrons to engage in legal sports wagering as exempted by G.S. 14-309.3.
Moving Forward
Other states have enacted specific legislation to allow restaurants, bars, and other retailers with alcohol licenses to obtain sports gambling kiosks and facilitate in-person gambling. North Carolina has not yet taken this step, but it will be interesting to see how the state amends sports gambling laws over time now that online sports gambling is legal. Moving forward, if this type of legislation is promulgated in North Carolina, the ABC Commission will likely adopt its own specific rules. Connect with Maynard Nexsen today for assistance with navigating the rules of the ABC Commission.
About Maynard Nexsen
Maynard Nexsen is a full-service law firm with more than 550 attorneys in 24 offices from coast to coast across the United States. Maynard Nexsen formed in 2023 when two successful, client-centered firms combined to form a powerful national team. Maynard Nexsen's list of clients spans a wide range of industry sectors and includes both public and private companies.
Media Contact
Tina Emerson