NLRB Adopts New Final Rule and Again Broadens Joint-Employment Analysis
11.08.2023
The National Labor Relations Board ("NLRB") recently issued a final rule, again altering the standard for joint-employer status under the National Labor Relations Act ("NLRA"). The new rule replaces the Trump-era analysis adopted in 2020 and expands the circumstances under which two entities may be considered joint employers.
Joint employment refers to circumstances in which two or more companies share control or influence over workers such that both are deemed to be employers of the worker in question. This determination can have broad implications, such joint liability for unfair labor practices and obligations to bargain with labor unions. This latest update is the last in a series of pro-labor developments from the Board and other federal agencies since President Biden took office in January 2021.
Recent History on Joint Employment
Joint employment status has been among the most volatile topics across various federal agencies. The NLRB has been no exception. The Board has offered various approaches over the last decade as its composition has shifted with changing Presidential administrations.
Under the Obama Administration, the Board issued its Browning-Ferris decision in 2015, which drastically expanded the definition of who qualified as a joint employer. This decision focused not only the actual control one entity exerted over another entity's employees, but also the potential and indirect control over such employees. Under Browning-Ferris, two companies would be joint employers in the existence of: (i) reserved joint control, (ii) indirect control, or (iii) control that was limited and routine. This was a stark break with the Board's prior analysis, which required the exercise of "direct and immediate" actual control over essential employment terms. To further complicate matters, the United States Court of Appeals for the D.C. Circuit later ruled that the Board's consideration of "indirect control" in its Browning-Ferris decision was too broad. However, the Court left a vast majority of this decision intact.
A few years later, the Trump-era Board reversed course and adopted a final rule limiting the scope of joint employment. There, the Board explained that a joint-employment relationship exists where one entity exercises "substantial direct and immediate control" over the essential terms and conditions of another company's employees. The impact of this 2020 change was to reduce the number of instances under which companies would be classified as joint employers.
The Latest Final Rule Reinstitutes Broad Analysis
The framework for the final rule is no surprise. It largely tracks the NLRB's September 2022 proposed rule on the same subject. Like many other Biden-era developments, this final rule largely reverts back to the Obama-era joint-employment analysis set forth in Browning-Ferris. Again, under that approach, a company will be the joint employer of another company's employee where it directly or immediately exercises control over the second company's employee, and also where the control is either indirect or reserved (even if never used).
Under the new final rule, companies will be joint employers where they "share or codetermine" matters governing the essential terms and conditions of employment. The Board defines "share or codetermine" as "possess[ing] the authority to control (whether directly, indirectly, or both) or to exercise the power to control (whether directly, indirectly, or both) one or more of the employees' essential terms and conditions of employment."
As for what constitutes an "essential term and condition of employment," the Board predictably adopted an expansive interpretation. The new rule defines the "essential terms and conditions of employment" as: (1) wages, benefits, and other compensation; (2) work hours and scheduling; (3) assignment of work duties; (4) supervision of performance of work duties; (5) work rules and directions on the manner, means, and methods of the performing work duties, and the grounds for discipline; (6) hiring and firing decisions; and (7) "working conditions related to the safety and health of employees." Interestingly, these seven categories reflect what the Board considers the "core subjects of collective bargaining" under the NLRA. Perhaps this is why, for unionized workforces, the final rule also requires that joint employers collectively bargain over those terms of employment that it controls (or reserves the authority to control), even when they may not be "essential" in determining joint-employer status in the first place.
In some respects, the new rule actually expands Browning-Ferris' framework by declaring that a joint-employment relationship may exist based on any level of reserved authority or control a company has over an employee or one essential employment term. In other words, contrary to even Browning-Ferris, it is no longer necessary that the potential control be material to bargaining.
What Is Next?
The new rule takes effect on December 26, 2023, and will apply from that point forward. In the meantime, employers should take stock of their third-party contracts to reevaluate whether any agreement provides the right to control the terms or conditions of another company's employees. Employers should also take note that the practices of their frontline supervisors and the direction and control they exert over other companies' employees may heavily influence this analysis. Therefore, renewed supervisor training is a useful tool in light of the ever-shifting and consequential legal landscape.
Our Maynard Nexsen team stands ready to assist employers in evaluating the impact of the NLRB's final rule on their business practices. Please contact us for additional information or guidance.
About Maynard Nexsen
Maynard Nexsen is a full-service law firm with more than 550 attorneys in 24 offices from coast to coast across the United States. Maynard Nexsen formed in 2023 when two successful, client-centered firms combined to form a powerful national team. Maynard Nexsen's list of clients spans a wide range of industry sectors and includes both public and private companies.
Related Capabilities
Media Contact
Tina Emerson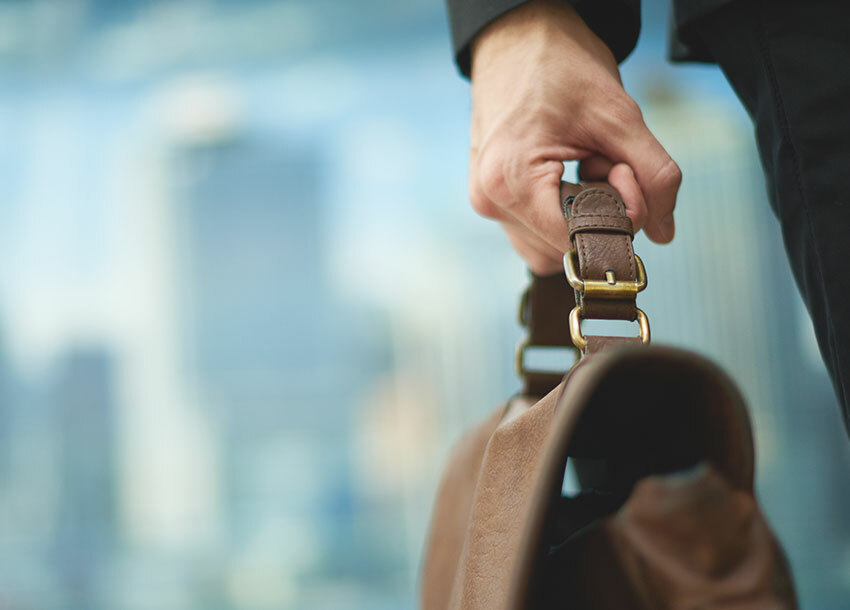 Authors