All Hands on Deck: States Mobilize for the Great Medicaid Unwinding
08.30.2023
Enacted at the start of the COVID-19 pandemic, the Families First Coronavirus Response Act (FFCRA)[1] required states to keep individuals continuously enrolled in their Medicaid programs throughout the public health emergency (PHE). Prior to the pandemic, states were required to "recertify" beneficiaries annually and disenroll any individuals who no longer qualified. In exchange for maintaining enrollment, states received a temporary increase in their Federal Medical Assistance Percentage (FMAP). The effect of continuous enrollment was to keep anyone deemed eligible for Medicaid as of March 2020 on the rolls throughout the PHE, regardless of any change in eligibility.
The continuous enrollment requirement ended on March 21, 2023, after the Consolidated Appropriations Act of 2023 (CAA)[2] delinked the end of the FFCRA requirement from the end of the PHE. As of April 1, 2023, states could begin "unwinding" continuous enrollment through regular coverage reviews for Medicaid and Children's Health Insurance Program (CHIP) eligibility and resume terminating individuals deemed ineligible. States have been given up to 12 months to complete the task, and the enhanced FMAP will be phased down through December 2023.
Just as continuous enrollment contributed to a record drop in the uninsured rate during the pandemic, early estimates by the federal Office of Health Policy have predicted that some 15 million individuals could lose coverage at the end of continuous enrollment.[3] The Centers for Medicare and Medicaid Services (CMS) has described the end of continuous enrollment as the "single largest health coverage transition event since the first open enrollment period of the Affordable Care Act."[4] States are required by the CAA to report monthly unwinding data to CMS, which CMS will release to the public. The first set of data released by CMS in late July bears out those predictions and provides some compelling insights into how the unwinding is going so far.
Analyzing the CMS data and public data released by some states, KFF reports that at least 5,205,000 Medicaid enrollees in 45 states and the District of Columbia have been terminated as of August 21, 2023.[5] Of that number, 74% of disenrollments were due to "procedural" reasons, such as enrollees failing to return paperwork or contact information being outdated, rather than individuals actually being determined ineligible.[6]
These early numbers suggest that the unwinding is playing out differently around the country, depending on how each state approaches the process and the resources each devotes to the enormous task. Some states have chosen to essentially automate renewals using computers to analyze eligibility data, while others have relied more on manual processing.[7] Manually processing such a deluge of renewals is stretching already limited resources in some states. With millions of enrollees in line to renew, many states are struggling to staff call centers while also processing the renewals. Some states report using the same personnel to handle both tasks, further slowing the review process.[8]
As of mid-August, nearly one-third of states had received letters from CMS raising concerns that long call center wait times and the rate of hang-ups by callers were hindering access for individuals applying for or attempting to renew Medicaid coverage.[9] These letters were sent to 16 states – Alaska, Arizona, Florida, Hawaii, Idaho, Illinois, Kansas, Maine, Missouri, Montana, Nevada, New Mexico, Oregon, Rhode Island, South Carolina and Utah – warning state officials that long wait times may violate federal requirements. In those states, the average call center wait time was 25 minutes, with average hang-up rates at 29%. Average wait time in other states was less than 3 minutes with hang-ups averaging less than 6%.[10]
In addition to call center performance, CMS has expressed concerns to many states about the high rate of procedural disenrollments and application processing times exceeding its 45-day standard. In recent letters to state Medicaid directors, the agency also highlighted particular access concerns for people of color, people with limited English proficiency, and people with disabilities.
As unwinding continues, the federal government may begin taking a more active role in monitoring states' progress. The Department of Health and Human Services (HHS) recently set its sights on Texas, where it is reported to be working with the state to restore access to roughly 90,000 recipients who lost coverage erroneously.[11] That effort follows a letter to the agency from Texas' Democratic congressional delegation, urging HHS to intervene, citing whistleblower reports from state employees. Those reports detailed system failures leading to incorrect terminations and painstaking manual reviews that allegedly forced employees to work overtime processing 6 million beneficiaries in eight months, contrary to federal guidance.
Beneficiary lawsuits may soon join agency efforts to mitigate the effects of mass terminations. Reported as the first suit of its kind, two advocacy groups recently filed a federal lawsuit in Florida, alleging that their state is ending Medicaid coverage without proper notice to beneficiaries.[12] That suit claims a two-year-old child with cystic fibrosis missed weeks of medication and routine vaccinations after the entire family was removed from Medicaid. The complaint asks a federal court in Jacksonville for a permanent injunction requiring the state to stop disenrollments until "adequate notice and an opportunity for a pre-termination fair hearing has been provided."[13]
Regardless of how agency enforcement and lawsuits play out, beneficiaries and providers should take steps to avoid gaps in coverage. HHS is pursuing an "All Hands-On-Deck" campaign to support the unwinding effort and is providing guidance to states while urging beneficiaries, providers, insurers, community organizations and the private sector to get involved.[14] Beneficiaries should make sure contact information is up to date with their state Medicaid or CHIP agency; be on the lookout for renewal forms and respond immediately when they arrive. Providers should assist patients with renewing coverage, and all stakeholders should spread the word that renewals are starting, helping beneficiaries to retain coverage or transition to other insurance if Medicaid is terminated.[15] Many states have set up unwinding dashboards to report their progress, although there is wide variation in the metrics states are reporting, the terminology used and the reporting timeframes, making it difficult to compare states with each other.[16]
Given the massive scope of the unwinding and the disparity in plans and resources, completing the unwinding within the allotted time promises to be a challenge for most states. Ensuring continuity of coverage for beneficiaries will truly be an all-hands effort.
[1] Pub. L. No. 116-217.
[2] Pub. L. No. 117-164.
[3] Office of the Assistant Secretary for Planning and Evaluation, U.S. Department of Health and Human Services, "Unwinding the Medicaid Continuous Enrollment Provision: Projected Enrollment Effects and Policy Approaches" (Issue Brief HP-2022-20) (Aug. 19, 2022), available at https://aspe.hhs.gov/sites/default/files/documents/404a7572048090ec1259d216f3fd617e/aspe-end-mcaid-continuous-coverage_IB.pdf (visited 8/25/23).
[4] Medicaid.gov, "Unwinding and Returning to Regular Operations after COVID-19," https://www.medicaid.gov/resources-for-states/coronavirus-disease-2019-covid-19/unwinding-and-returning-regular-operations-after-covid-19/index.html (visited 8/25/23).
[5] KFF, "Medicaid Enrollment and Unwinding Tracker," (Aug. 21, 2023) https://www.kff.org/medicaid/issue-brief/medicaid-enrollment-and-unwinding-tracker/ (visited 8/25/23).
[6] Id.
[7] KFF, "State Policy Choices Are Likely to Affect the Extent of Medicaid Enrollment Declines During the Unwinding Period," (May 9, 2023), https://www.kff.org/medicaid/issue-brief/state-policy-choices-are-likely-to-affect-the-extent-of-medicaid-enrollment-declines-during-the-unwinding-period/ (visited 8/25/2023).
[8] David Lieb, "Feds raise concerns about long call center wait times as millions dropped from Medicaid," Associated Press, (Aug. 17, 2023), https://apnews.com/article/medicaid-health-care-call-centers-95749bb7d4af36b885ee920a12768b5f (visited 8/25/2023).
[9] Id.
[10] Id.
[11] Ganny Belloni, "HHS Moves to Restore Medicaid Coverage to 90,000 in Texas," Bloomberg Law (Aug. 23, 2023), https://news.bloomberglaw.com/health-law-and-business/hhs-moves-to-pause-medicaid-coverage-terminations-in-texas (visited 8/25/23).
[12] Nathaniel Weixel, "Families sue Florida after being kicked off Medicaid during state 'unwinding'," The Hill (Aug. 22, 2023), https://thehill.com/policy/healthcare/4165266-families-sue-florida-after-being-kicked-off-medicaid-during-state-unwinding/ (visited 8/25/23).
[13] Id.
[14] HHS, "All Hands-On-Deck: Keeping People Covered As States Restart Routine Medicaid Renewals WHAT CAN YOU DO?" (June 2023) https://www.medicaid.gov/sites/default/files/2023-06/renewals-call-to-action.pdf (visited 8/25/23).
[15] Id. For beneficiaries who may qualify for employer coverage, HHS is calling upon employers to extend the Special Enrollment Period of their health plans beyond the 60-day requirement for individuals losing Medicaid and CHIP coverage, mirroring the federal Marketplace extension through July 2024.
[16] See Medicaid.gov, "Unwinding and Returning to Regular Operations after COVID-19," https://www.medicaid.gov/resources-for-states/coronavirus-disease-2019-covid-19/unwinding-and-returning-regular-operations-after-covid-19/index.html (visited 8/25/23); State Health & Value Strategies, "State Reporting to Monitor the Unwinding of the Medicaid Continuous Coverage Requirement," https://www.shvs.org/state-dashboards-to-monitor-the-unwinding-of-the-medicaid-continuous-coverage-requirement/ (Aug. 22, 2023) (visited 8/25/2023).
About Maynard Nexsen
Maynard Nexsen is a full-service law firm with more than 550 attorneys in 24 offices from coast to coast across the United States. Maynard Nexsen formed in 2023 when two successful, client-centered firms combined to form a powerful national team. Maynard Nexsen's list of clients spans a wide range of industry sectors and includes both public and private companies.
Related Capabilities
Media Contact
Tina Emerson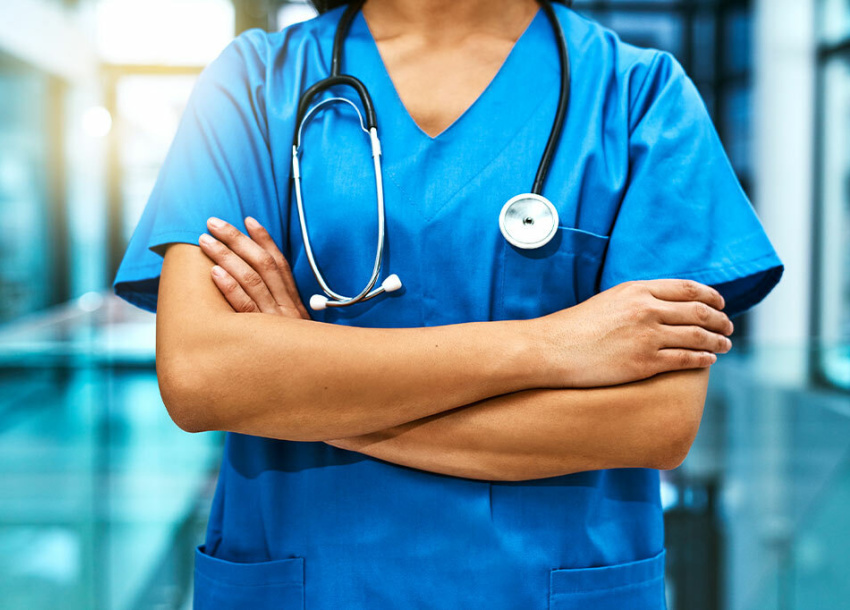 Authors