OSHA's Vaccine/Testing Mandate is Here: Now What? (Webinar recording and slides)
11.10.2021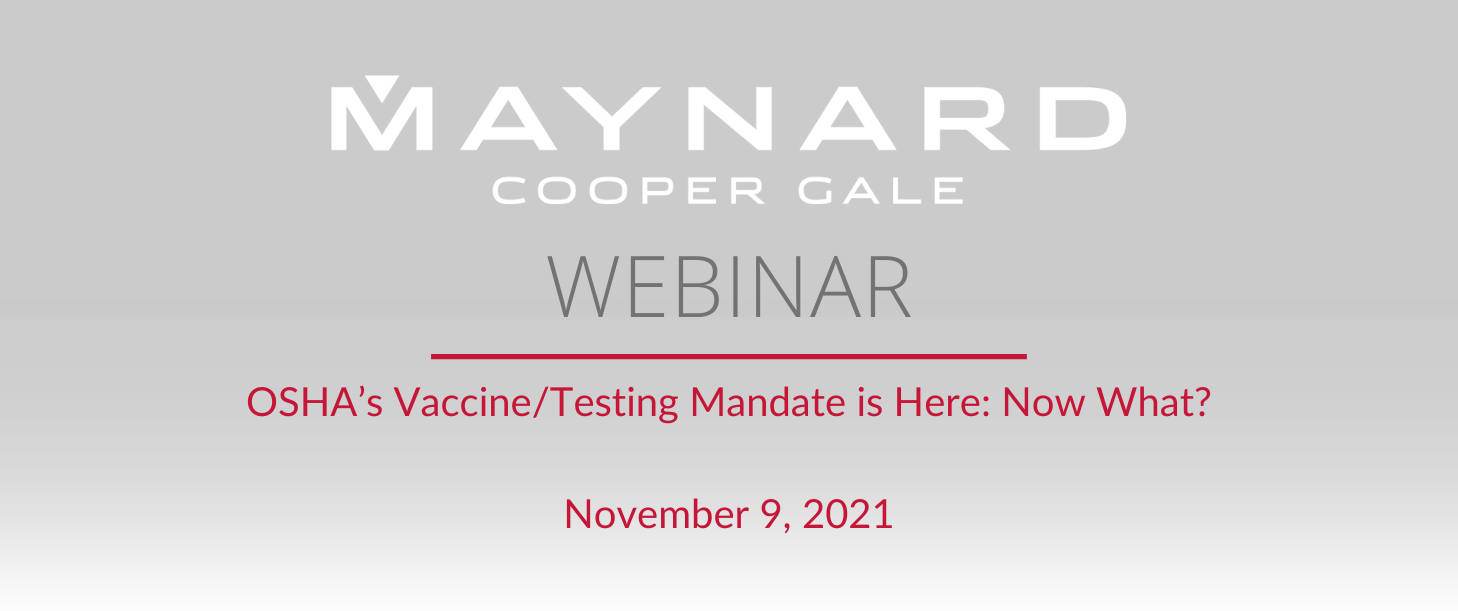 Eight weeks after President Biden's announcement, the federal Occupational Safety and Health Administration (OSHA) has issued an Emergency Temporary Standard (ETS) requiring all employers with at least 100 employees to ensure their workers are fully vaccinated against COVID-19 or submit to weekly COVID-19 testing. This ETS affects millions of private-sector workers and is an aggressive step by the federal government to curb the COVID-19 pandemic. While many groups are gearing up to oppose the emergency standard, a January 4, 2022 deadline still looms.
Members of Maynard's nationally recognized Labor & Employment practice hosted a webinar on November 9, 2021, to unpack the implications of the federal ruling on businesses and employees. The recorded webinar discussion, including Q&A, in its entirety, can be viewed here. Presentation slides presented by our panelists are available here.
Should you have questions, please reach out to the webinar panelists below or any member of Maynard's Labor & Employment Practice Group.
Warren B. Lightfoot, Jr., Shareholder
With more than 30 years of experience, Mr. Lightfoot represents and advises clients on all aspects of labor and employment matters, including significant wage and hour and federal discrimination litigation.
Allen B. "Josh" Bennett, Shareholder
Mr. Bennett provides representation and guidance to clients across a broad range of EEO and labor and employment matters, including compliance with labor, employment, health and safety laws and regulations, and best practices for personnel management and human resources functions.
Sarah E. Rawls, Associate
Ms. Rawls assists clients with a range of labor and employment related situations, including matters involving FMLA, FSLA, Title VII, Section 1981, age discrimination, ADA, and other analogous state discrimination and tort laws.
About Maynard Nexsen
Maynard Nexsen is a full-service law firm with more than 550 attorneys in 24 offices from coast to coast across the United States. Maynard Nexsen formed in 2023 when two successful, client-centered firms combined to form a powerful national team. Maynard Nexsen's list of clients spans a wide range of industry sectors and includes both public and private companies.
Media Contact
Tina Emerson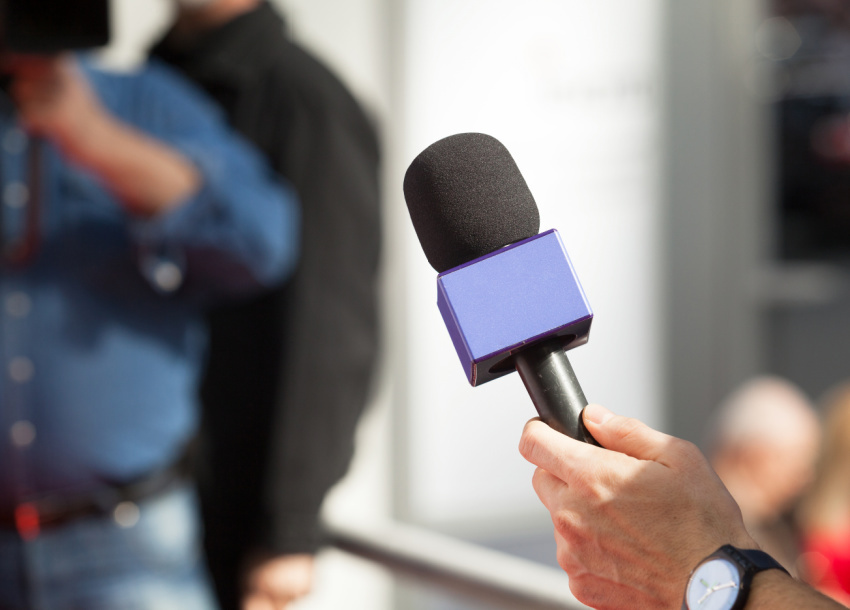 Related Professionals