Maynard Shareholder Vincent Schilleci Elected Fellow of American College of Trust and Estate Counsel
11.18.2022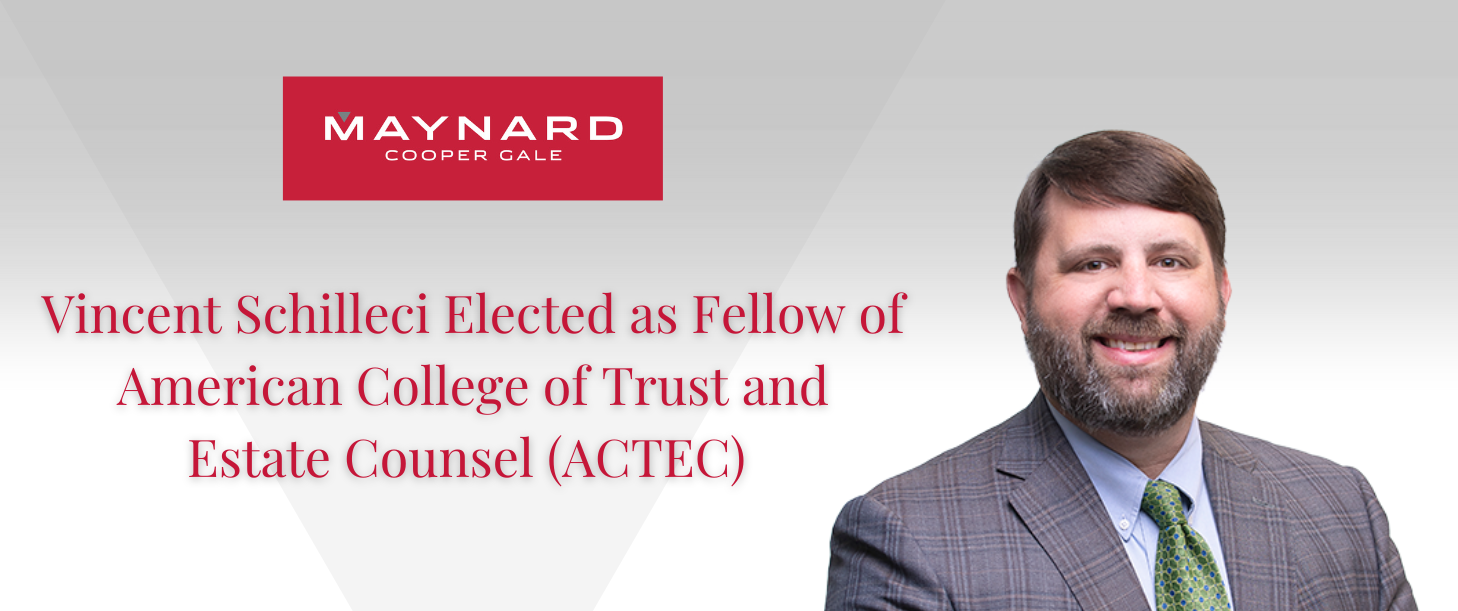 Vincent Schilleci J. III, a Shareholder in Maynard's Estate, Trust and Business Planning Practice Group, was recently elected by the Board of Regents of The American College of Trust and Estate Counsel ("ACTEC") to be a Fellow of the College.
As one of only 53 Fellows elected internationally at the ACTEC Fall Meeting - and the only one from Alabama - Schilleci joins an esteemed membership comprised of approximately 2,400 Fellows from across the United States and globally who have been elected by their peers in recognition of their outstanding contributions to the practice of trust and estate law. Other Maynard Shareholders who are Fellows in ACTEC include Kirby Sevier, Cynthia Lamar-Hart, and Danny Markstein, who served as President of ACTEC.
Schilleci is an adjunct professor at Birmingham School of Law where he teaches Trusts and Estates and Agency and Partnership, and he regularly teaches seminars throughout the state of Alabama in the areas of Estate Planning and Estate Administration. He also serves as a Reporter for the Alabama Law Institute Standing Committee on Trusts, where he works with other subject matter experts to draft and update Alabama statutes in the Trusts and Estates area. Schilleci holds a B.S. in Management from the University of Alabama. He earned his J.D. from the University of Alabama School of Law and his LL.M in Taxation from New York University School of Law.
Read more about the new 2022 Fall Fellows here.
The American College of Trust and Estate Counsel ("College") maintains an association, international in scope, of high quality, skilled trust and estate lawyers whose character and ability contribute to the achievement of the purposes of the College, which include the improvement of probate, trust and tax laws, procedures, and professional responsibility. The areas of expertise and experience represented in the College are wide-ranging including estate planning, probate and estate and trust administration, protective intervention and guardianship administration, transfer and income tax laws that affect trusts, elder law, charitable planning, employee benefit planning, asset protection, and fiduciary litigation. The College is a nonprofit mutual benefit corporation organized under the laws of the State of Delaware.
About Maynard Nexsen
Maynard Nexsen is a full-service law firm with more than 550 attorneys in 24 offices from coast to coast across the United States. Maynard Nexsen formed in 2023 when two successful, client-centered firms combined to form a powerful national team. Maynard Nexsen's list of clients spans a wide range of industry sectors and includes both public and private companies.
Media Contact
Tina Emerson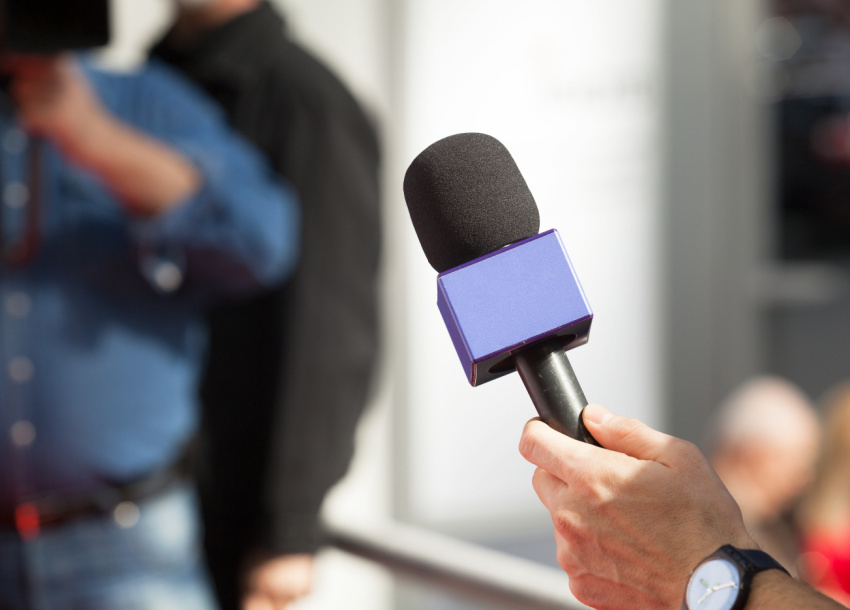 Related Professionals