Maynard Recognized for Client Service Excellence on BTI Client Service A-Team 2021
03.24.2021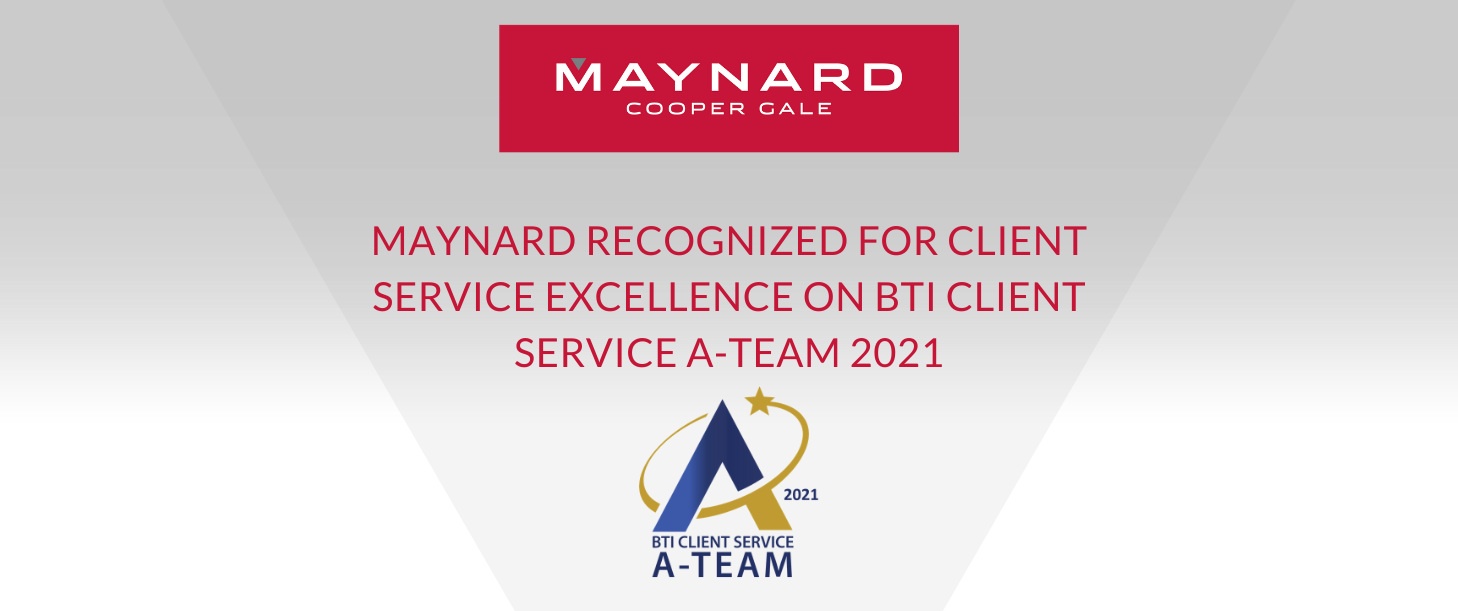 Clients recognize Maynard & Gale (Maynard) as an unparalleled leader in the recently released BTI Client Service A-Team: Survey of Law Firm Client Service Performance 2021. Long considered the gold standard in measuring client service performance by clients and law firms alike, the BTI Client Service A-Team 2021 measures service solely from the client perspective. BTI conducted in-depth interviews with 350 corporate counsel revealing their heightened client service expectations and the law firm's delivering on them. Maynard was ranked among the 70 firms identified for their client service excellence.
BTI reports legal decision makers place a premium on listening, practicality, and timeliness, among other things. Firms identified in their Client Service A-Team research stepped up in a big way last year and met the challenge. These firms improved client service at more than twice the rate of all other law firms. Maynard is pleased to continue its presence on the BTI Client Service A-Team. Read more from BTI, The 70 Law Firms Improving Client Service Performance More Than All Others.
About Maynard Nexsen
Maynard Nexsen is a full-service law firm with more than 550 attorneys in 24 offices from coast to coast across the United States. Maynard Nexsen formed in 2023 when two successful, client-centered firms combined to form a powerful national team. Maynard Nexsen's list of clients spans a wide range of industry sectors and includes both public and private companies.
Media Contact
Tina Emerson