Jodie Smith Elected President of National Association of Bond Lawyers
10.18.2022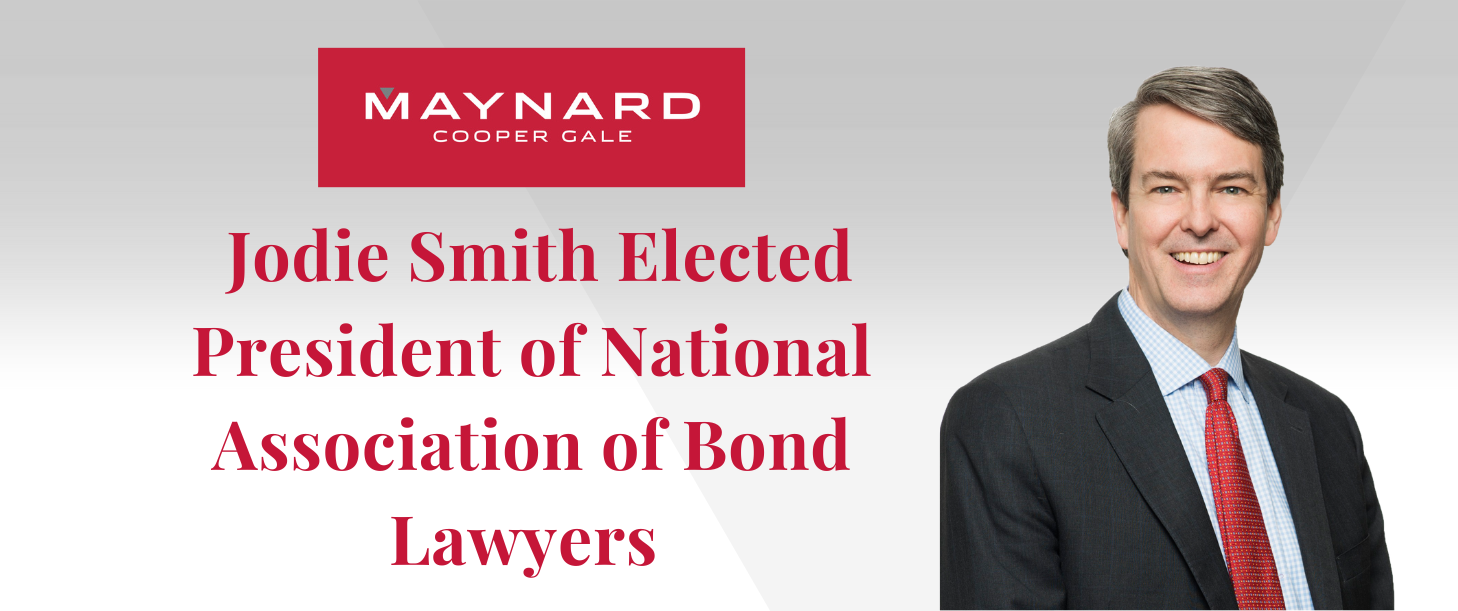 Maynard Cooper & Gale (Maynard®) is proud to announce that Jodie Smith has been elected as the 44th President of the National Association of Bond Lawyers (NABL).
In addition to serving on the NABL Board of Directors and Executive Committee, Smith previously served as Chair of NABL's Securities Law and Disclosure Committee, with responsibility for coordinating NABL's regulatory comment letters and other projects on securities law topics. He also served as editor of NABL's Federal Securities Laws of Municipal Bonds Deskbook (published by LexisNexis Group), and as a frequent panelist on securities law topics at NABL's Bond Attorneys' Workshop (Steering Committee from 2014-2016), Tax and Securities Law Institute (Chair of 2014 TSLI and Vice Chair of 2013 TSLI), and Fundamentals of Municipal Bond Law Seminar.
"I am honored to become the newest NABL President," stated Smith. "NABL's efforts to enrich law practices and educate members, combined with the unwavering support of my Maynard colleagues, makes this Presidency all the more humbling."
Smith, a shareholder in Maynard's Public Finance Group with over twenty-five years of experience, focuses his practice on tax-advantaged finance and securities transactions and on infrastructure transactions. He earned his J.D. at the University of North Carolina School of Law. He holds an M. Phil. from the University of Glasgow (Scotland) and a B.A. from Birmingham-Southern College.
With municipal market integrity at the forefront of its efforts, NABL educates members in the laws affecting public finance. By offering an idea exchange forum, NABL provides its members with tools that help them continually improve in the field of law. NABL also contributes valuable feedback and recommendations at the federal, state, and local levels regarding legislation, regulations, and court proceedings. The Bond Buyer recently published an article describing Smith's intention to double down on NABL'S core issues and overall mission.

About Maynard Nexsen
Maynard Nexsen is a full-service law firm with more than 550 attorneys in 24 offices from coast to coast across the United States. Maynard Nexsen formed in 2023 when two successful, client-centered firms combined to form a powerful national team. Maynard Nexsen's list of clients spans a wide range of industry sectors and includes both public and private companies.
Media Contact
Tina Emerson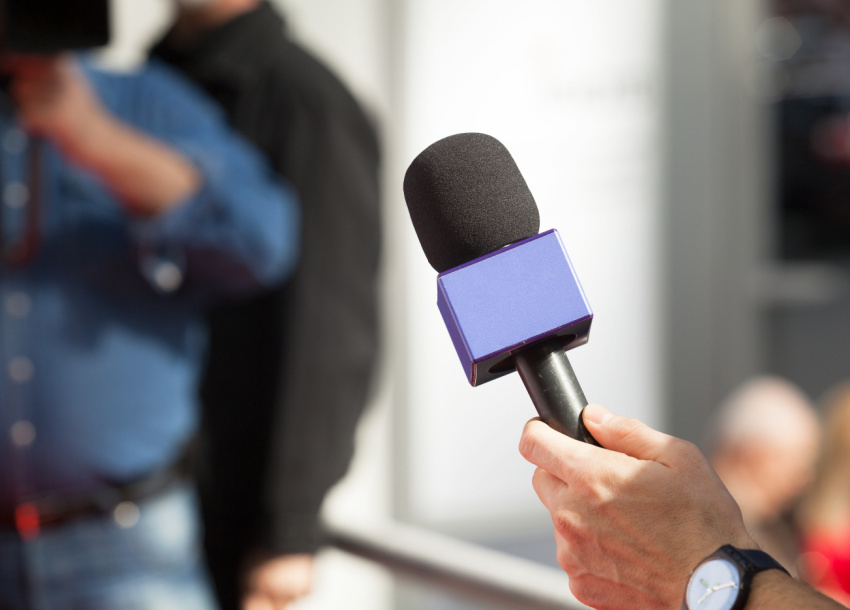 Related Professionals