Nexsen Pruet Provides Meals to Health Care Workers on the Front Lines of COVID-19
05.05.2020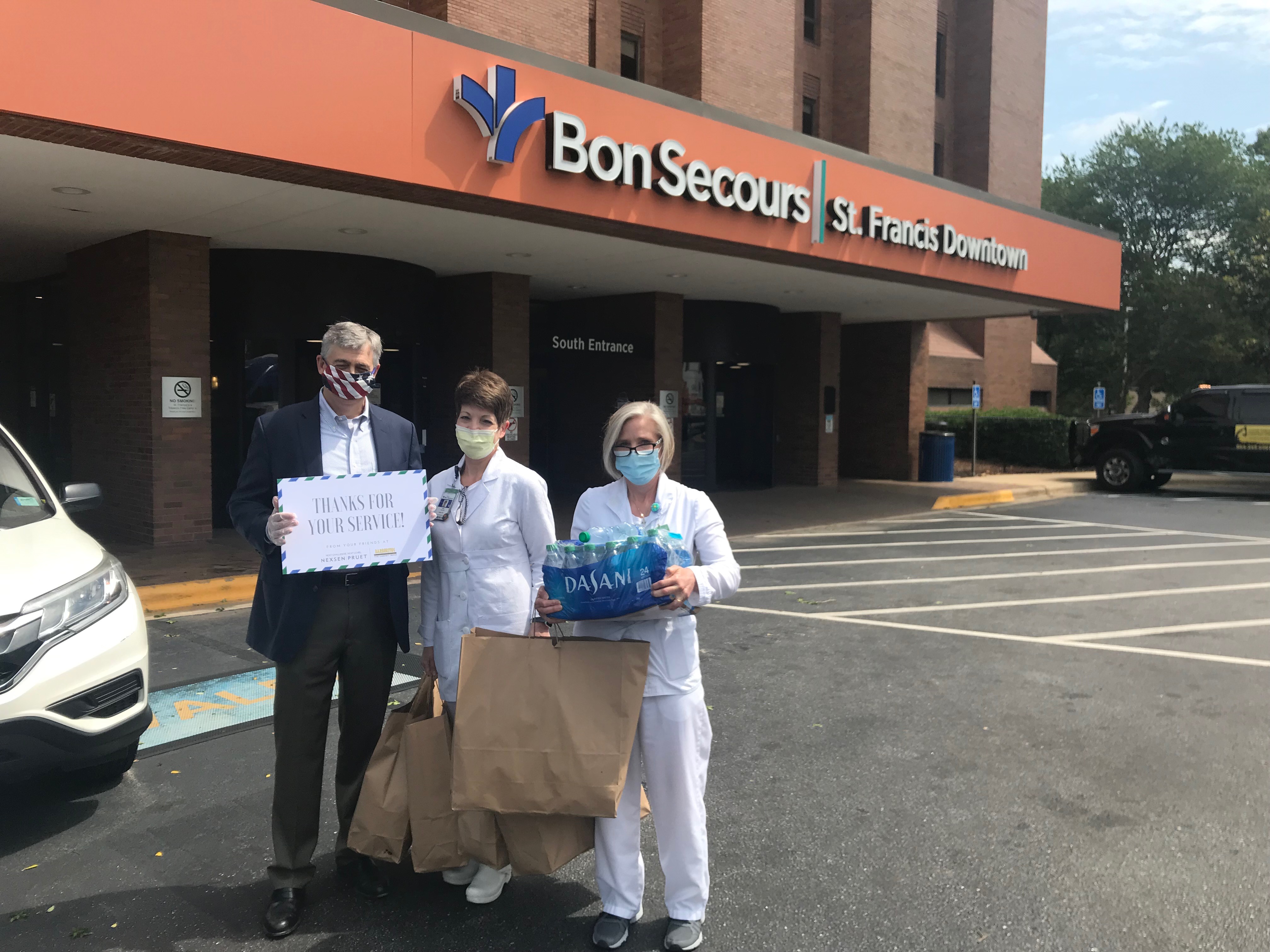 This Giving Tuesday, Nexsen Pruet showed our appreciation to our local health care heroes fighting the coronavius pandemic. Jim Warren, Greenville Office Managing Partner, delivered 50 farm-fresh meals to health care workers in the front lines of COVID-19 at the Bon Secours downtown hospital in Greenville, South Carolina. We are so grateful for these health care workers and all they are doing for out community!
Special thanks to Barberitos for helping us organize the delicious meals.
---
Nexsen Pruet, LLC is one of the largest law firms in the Carolinas, with more than 190 attorneys and offices in Columbia, Charleston, Greenville, Hilton Head and Myrtle Beach, South Carolina, as well as Charlotte, Greensboro and Raleigh, North Carolina. Founded in 1945, Nexsen Pruet provides a broad range of legal services to the business community and represents companies and other entities in local, state, national and international venues.
About Maynard Nexsen
Maynard Nexsen is a full-service law firm with more than 550 attorneys in 24 offices from coast to coast across the United States. Maynard Nexsen formed in 2023 when two successful, client-centered firms combined to form a powerful national team. Maynard Nexsen's list of clients spans a wide range of industry sectors and includes both public and private companies.
Media Contact
Tina Emerson