Maynard Honored with Diversity and Inclusion Award
02.24.2022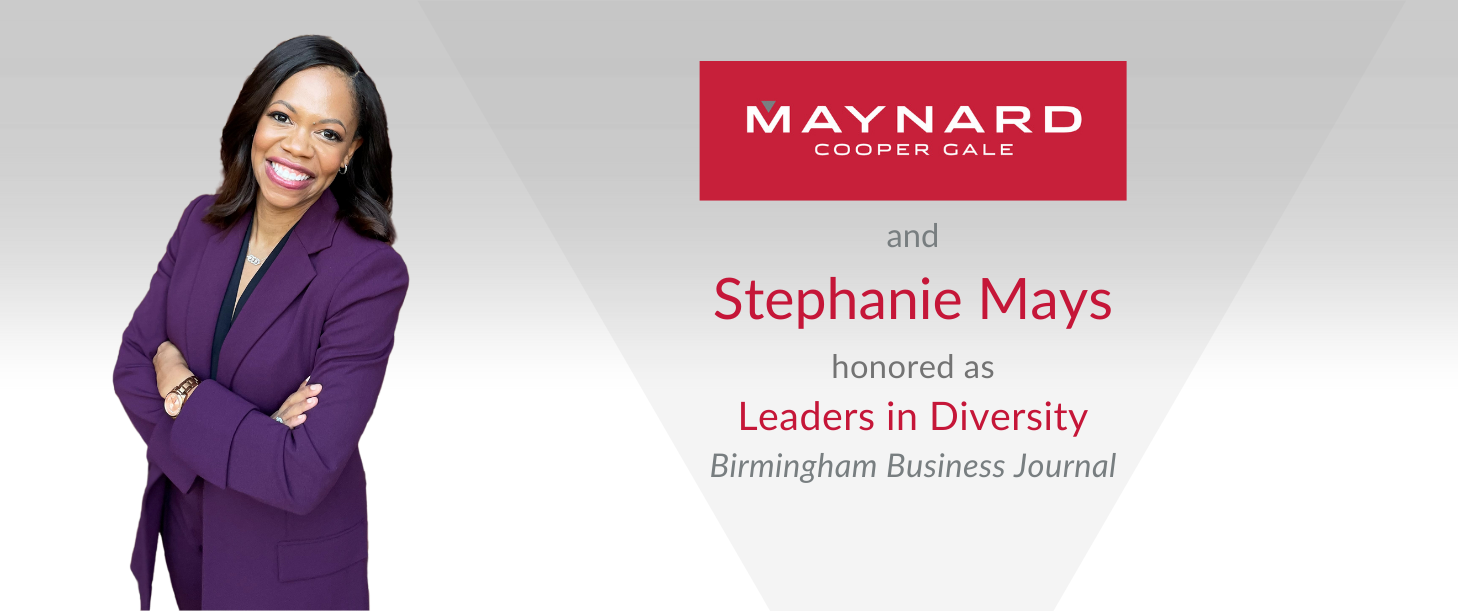 The Birmingham Business Journal recognized corporate and individual leaders in diversity and inclusion (D&I) at an awards event on February 10, 2021. Maynard was recognized as one of the top four corporate D&I leaders in the large company category. Maynard's Chief Talent Officer, Stephanie Mays, was recognized among 19 individual honorees for her efforts and success in promoting D&I at Maynard and in the Birmingham community. Innovative and impactful D&I best practices and ideas from Maynard and other honorees were featured in a special print and online section in the Birmingham Business Journal.
When asked about opportunities for metro Birmingham and its economy regarding D&I, Mays indicated that supporting and fostering minority business owners should be a priority. In 2021, Maynard partnered with the Magic City Bar Association to do just that. Through this partnership, Maynard's corporate attorneys offer training and mentoring to bar members along with dedicated office space for partnership initiatives.
"I would like to see more companies offer employees implicit bias training to help employees identify and address biases in interviewing, hiring and evaluating employees," said Mays when addressing D&I best practices. Mays and Maynard's Diversity, Equity & Inclusion Committee implemented annual implicit bias training at the Firm for all attorneys to support enhanced recruiting and lateral hiring policies focused on improving diversity.
Jeff Grantham, Maynard's Managing Shareholder, said diversity, equity and inclusion continue to be a priority for Maynard. "A diverse team strengthens our ability to tackle the increasingly complex legal issues of today and tomorrow. Diversifying our team makes us better advisors to our clients and enriches our experience in working together."
Several of Maynard's D&I initiatives were mentioned in the Diversity Leaders special section, including our Lateral Hiring Policy, Maynard Law Prep pre-law recruiting program, Minority Scholars LSAT Prep Course, Diverse Summer Associate Mentorship program, RISE diverse attorney sponsorship program, and Cultivate Maynard, an internal forum facilitating productive conversations around D&I. To read more about Maynard's D&I initiatives, visit our Diversity, Equity & Inclusion web page.
About Maynard Nexsen
Maynard Nexsen is a full-service law firm with more than 550 attorneys in 24 offices from coast to coast across the United States. Maynard Nexsen formed in 2023 when two successful, client-centered firms combined to form a powerful national team. Maynard Nexsen's list of clients spans a wide range of industry sectors and includes both public and private companies.
Media Contact
Tina Emerson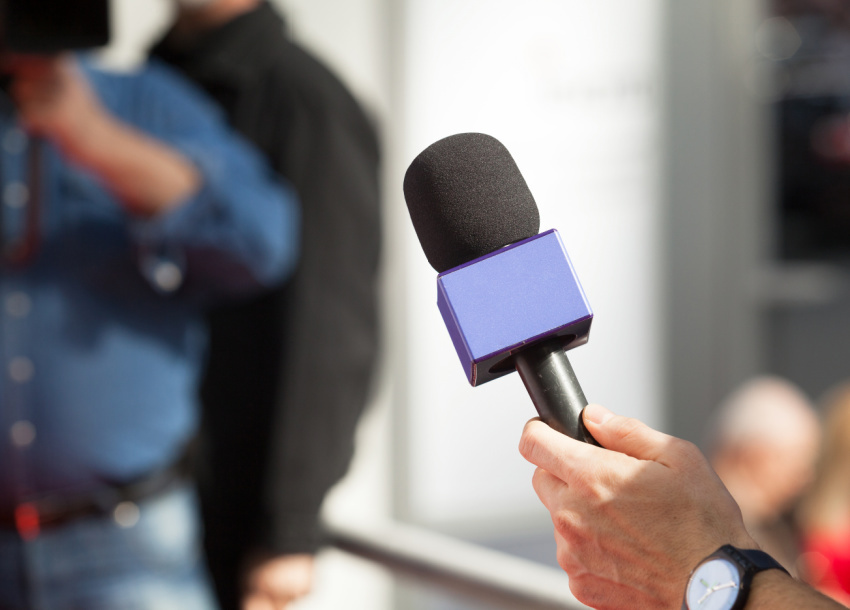 Related Professionals