Leighton Lord and Sam Johnson recognized among "50 Most Influential People In Columbia" by Columbia Business Monthly
01.08.2020
Columbia Business Monthly has recognized Nexsen Pruet's Leighton Lord, Chairman, and Sam Johnson, Governmental Affairs Advisor, among the "50 Most Influential People In Columbia" for 2019.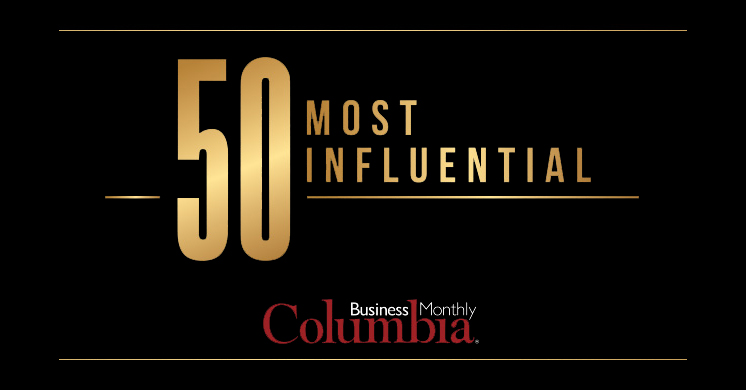 The annual list honors the region's most influential people, as decided by staff research and community nominations.
Other 2019 honorees include Carl Blackstone, President & CEO of the Columbia Chamber of Commerce; Robert L. Caslen, President of the University of South Carolina; Tameika Isaac Devine, Councilmember of the Columbia City Council; among others. Lou Kennedy, President, CEO & Owner of Nephron Pharmaceuticals Corp., is among six Hall of Fame inductees who have "continued to make a lasting impact on the Midlands."
---
From the publication:
Leighton Lord, Chairman - Nexsen Pruet
Leighton Lord is the chairman of Nexsen Pruet, LLC, one of the leading business law firms in the southeast. Leighton is also the founder and Managing Director of NP Strategy, LLC, Nexsen's Strategic Communications affiliate. He is the former chairman of Santee Cooper and the South Carolina Economic Development Corporation.
Lord has served a host of community organizations and currently chairs the Heathwood Hall Foundation and is a director of the Belle Baruch Foundation. He is a Liberty Fellow, a Riley Diversity Fellow, and a member of and a moderator for the Aspen Global Leadership Network.
Sam Johnson, Consultant - Nexsen Pruet
Over the past few years, Sam Johnson has developed a reputation for helping clients deliver beneficial economic development projects to the Columbia region and working to help fix tough issues for clients. Where he has not been engaged professionally, he has developed a reputation for being involved behind the scenes on key decisions impacting his native Columbia.
Johnson joined Nexsen Pruet immediately after law school and has worked as a consultant with both the firm and NP Strategy. Prior to law school, he helped run the Office of the Mayor under the leadership of Mayor Steve Benjamin.
Johnson is deeply committed to Columbia. He currently serves on the boards of Harvest Hope Food Bank, the Capital City Club Board of Governors' Executive Committee, the Nickelodeon Theatre, South Carolina PASOs, the Chair of the S.C. Afterschool Alliance, My Carolina (UofSC) Alumni Association Board of Governors, the Talented Tenth, and the S.C. State Museum Board.
---
Nexsen Pruet is an AM Law 200 Firm with more than 200 professionals in eight offices providing regional capabilities with international strengths.
About Maynard Nexsen
Maynard Nexsen is a full-service law firm with more than 550 attorneys in 23 offices from coast to coast across the United States. Maynard Nexsen formed in 2023 when two successful, client-centered firms combined to form a powerful national team. Maynard Nexsen's list of clients spans a wide range of industry sectors and includes both public and private companies.
Related Capabilities
Media Contact
Tina Emerson