2022 LEGISLATIVE UPDATE: REGULAR SESSION WEEK TEN
04.01.2022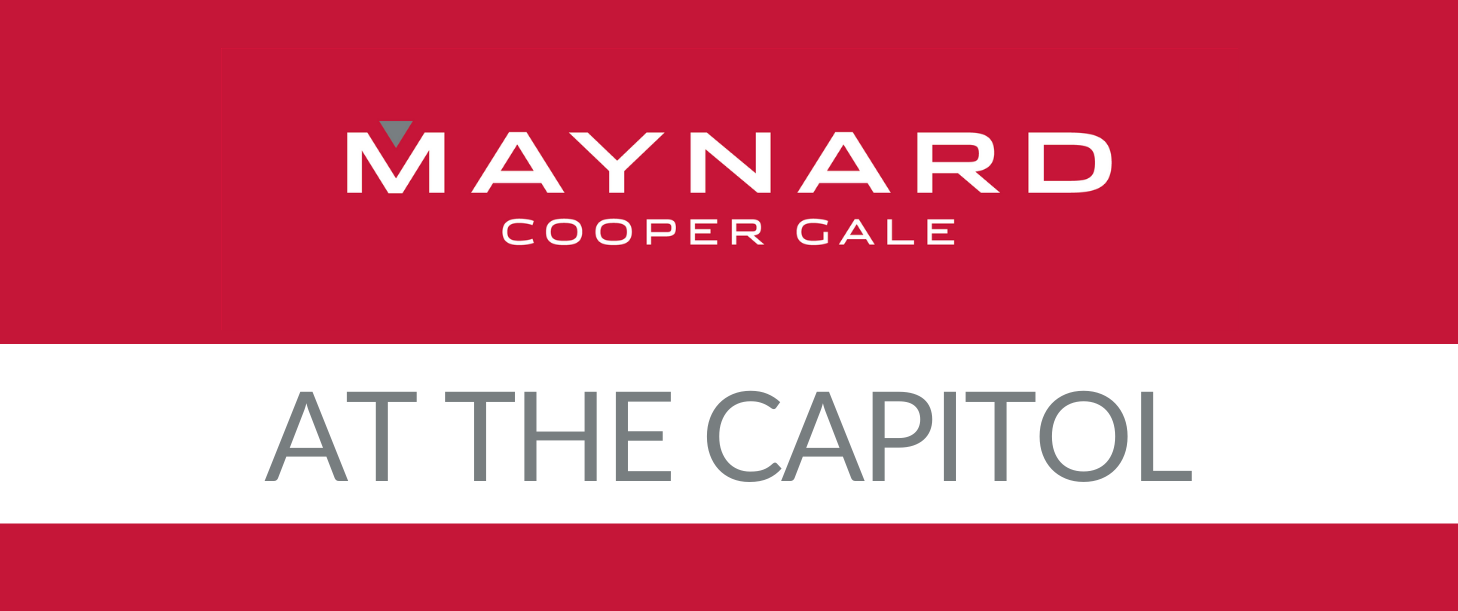 Overview
After a week off for spring break lawmakers returned to Montgomery for week ten of the 2022 Regular Session of the Alabama Legislature. Legislators met over three days this week and have used twenty-six of the thirty legislative days they are allowed to meet. Legislators will return to Montgomery on Tuesday, April 5th and are expected to be in session for four days during week eleven.
Telemedicine
The Senate passed a bill to regulate telemedicine within the State. The legislation provides that the standards of care for remote medical visits are to be the same as in-person visits. The legislation also provides for unlimited remote visits which will provide greater access to medical care to patients in rural and underserved communities.
After passing in the Senate a public hearing was held in the House Health Committee. Advocates for the plan told legislators the legislation will make Alabamians healthier. Opponents claimed a referral provision for an in-person visit after multiple remote visits for the same unresolved condition would limit healthcare.
Numeracy Act
Legislation aimed at improving math outcomes for Alabama school children has passed both chambers of the legislature. If signed by the Governor the State will spend more than $100M each year to provide additional resources to schools with a focus on improving math proficiencies primarily as well as some other subjects.
Under the measure math school instruction around the State will be enhanced through additional resources going to struggling schools and math coaches being deployed to supplement the improved curriculums. Additionally, schools will be held accountable for lack of improvements.
Gun Control
The Senate passed legislation prohibiting the use of public funds by anyone participating in the implementation or enforcement of any federal act, law, order, rule or regulations relating to firearms or ammunition. An earlier version of the bill would have made the prohibited activities a crime.
Cannabis Regulations
Legislation advanced through a Senate committee will require childbearing age women to prove they are not pregnant before they are able to obtain medical marijuana when the dispensing of the non-plant form is available.
Proponents of the bill claim the measure will protect the unborn and reduce the potential for unhealthy babies. Opponents claim that the requirement is an invasion of privacy and is unconstitutional.
The bill will also ban breastfeeding women from obtaining medical marijuana.
Budgets
The Senate and House reconciled minor amendments to a $2.7 billion General Fund and sent it to the Governor for final approval.
The Senate amended and increased the Education Trust Fund Budget. Now both chambers need to reconcile the $8.2 billion spending plan before providing it to the Governor for final approval.
Both budgets include a 4% pay increase for public employees and teachers.
Statistics
Through twenty-six legislative days, legislators have introduced 869 bills - 532 in the House and 337 in the Senate.
This Client Alert is for information purposes only and should not be construed as legal advice. The information in this Client Alert is not intended to create and does not create an attorney-client relationship.
About Maynard Nexsen
Maynard Nexsen is a full-service law firm with more than 550 attorneys in 24 offices from coast to coast across the United States. Maynard Nexsen formed in 2023 when two successful, client-centered firms combined to form a powerful national team. Maynard Nexsen's list of clients spans a wide range of industry sectors and includes both public and private companies.
Media Contact
Tina Emerson