Blog
10.17.2019
Medical Marijuana and the Drug-Free Workplace Act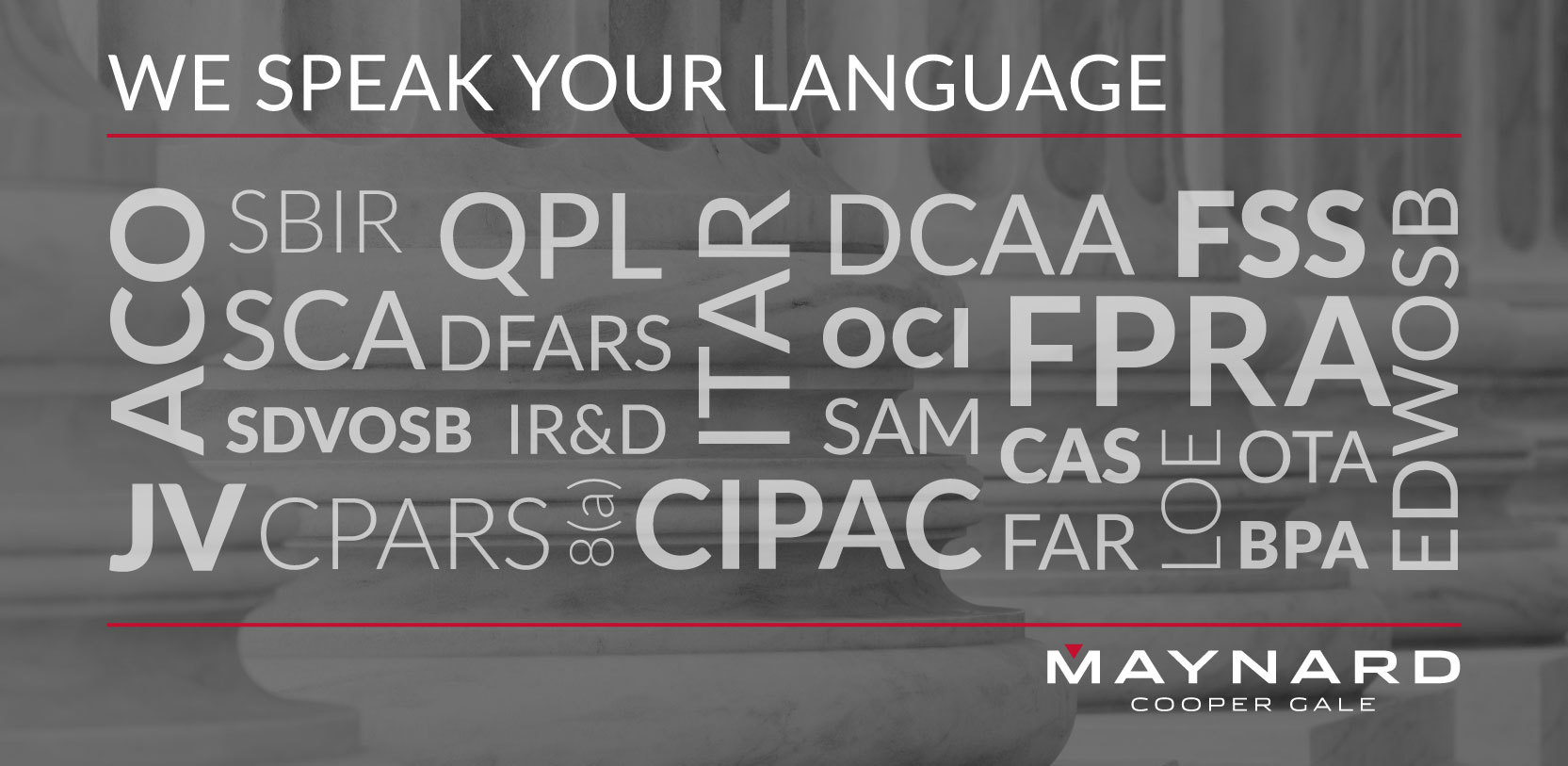 Presently 33 states and the District of Columbia have enacted medical marijuana laws. While some of these laws have been on the books for several years, the impact on employers and company policies are still evolving. This issue has created confusion for federal contractors who are required to comply with the Drug-Free Workplace Act (DFWPA) of 1988 (41 U.S.C. 81). The Act requires a federal contractor with a contract greater than the simplified acquisition threshold to maintain a drug-free workplace and lays out specific actions the contractor must take to ensure compliance. According to the Act, a "drug-free workplace" means the site(s) for the performance of work done by the contractor in connection with a specific contract where employees of the contractor are prohibited from engaging in the unlawful manufacture, distribution, dispensing, possession, or use of a controlled substance. It further defines "controlled substance" to mean a controlled substance in Schedules I through V of Section 202 of the Controlled Substances Act (21 U.S.C. 812).
Marijuana remains a Schedule I substance under the Controlled Substances Act. After the passage of DFWPA in the late '80s, most employers performing government contracts implemented stringent drug usage policies, some going so far as to specify "zero tolerance" for illegal drug usage and implementing random drug testing policies to ensure compliance. The proliferation of medical marijuana laws is testing these decades-old policies against the new legislation, both federal and state. Employers are increasingly seeing employees exploring the usages of medical marijuana as authorized (under state laws) treatment for a number of chronic and debilitating illnesses. How does an employer balance the legitimate medical needs of its employees while maintaining the requirements of the DFWPA? The confluence of state and federal law can be confusing.
Essentially, developing case law is saying that contractors must comply with the DFWPA, but they have interpreted the DFWPA as narrowly as possible. Going to the definition of a "Drug-Free Workplace" above, the courts have determined that the statute prohibits the use of controlled substances on the workplace premises and only while the employee is working, viewing the rest of the statute as more or less advisory. So as long as someone uses medical marijuana on their own time and is not limited at work, there is no problem under the DFWPA according to this line of cases.
In addition, many of the state laws regarding medical marijuana make it unlawful to discriminate against someone for using medical marijuana in accordance with that state's law. For example, the Illinois statute authorizes medical marijuana usage under certain circumstances and makes it unlawful to discriminate against someone for doing so. The law also recognizes that a federal contractor can enforce the provisions of the DFWPA against an employee, including terminating the employee's employment, but only as interpreted above. Other states such as Michigan, Ohio, and New Jersey have laws permitting the use of medical marijuana, but those states do not expressly require employers to accommodate an employee's use of medical marijuana. Note that the Americans with Disabilities Act (ADA) does not protect illegal drug use. Federal courts have ruled that marijuana, as an illegal drug under federal law, with no exceptions for medicinal use, is not protected under the ADA.
No state laws permit an employee to be under the influence of marijuana while at work and employers can enforce policies that forbid the use of marijuana in the workplace, even for medical reasons. The Illinois statute discussed above says, "nothing in this Act shall limit an employer from disciplining a registered qualifying patient for violating a workplace free drug policy." Ill. Stat. 130/50(c). Moreover, the law goes on to describe "specific, articulable symptoms" an employer may consider in determining whether an employee is impaired. Ill. Stat. 130/50(f). In other words, the law seemingly allows an employer to discipline an employee for being under the influence at work, but it has to be based on specific acts and not just the presence of medical marijuana in the blood.
Employers hiring someone for a position that will require a government-issued security clearance should note that agencies are prohibited from granting or renewing a security clearance to an unlawful user of a controlled substance, which includes marijuana. Legislative changes by some states and the District of Columbia do not alter federal law or existing national security guidelines. In other words, the government may deny you a security clearance regardless of whether the usage is for medical reasons as federal law still classifies marijuana as an illegal substance.
In light of the rapidly changing landscape of medical marijuana laws and the differences in each state's implementation, employers should review their drug policies and the marijuana laws in the states in which they have employees to determine what, if any, duties the employer has to accommodate medical marijuana users.
-----
Please reach out to a member of Maynard's Government Solutions Group if you have any questions or need assistance.
Recent Posts
Authors
Archives