Blog
02.18.2016
Alan Enslen & Andy Watson to Present Panel Discussions at i4GovCon in Tampa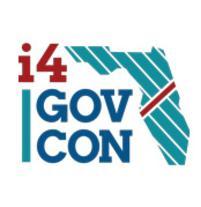 Alan Enslen and Andy Watson will present panel discussion at the i4GovCon on Thursday, March 24 at the DoubleTree Westshore in Tampa, Florida. The i4GovCon is a small business leadership conference for aerospace, defense and technology companies across the i4 Corridor. The event is focused exclusively on small business strategies for the federal marketplace, the i4GovCon Summit brings together thought leaders and strategists in cyber, machine intelligence and unmanned systems to describe trends and opportunities across Florida.
Andy Watson will sit on the first panel, Creating Strategic Alliances: Teaming, Subcontracts & Joint Ventures, and Alan Enslen will sit on the afternoon panel, International Contracting: Business Practices, Legal and Financial. Alan and Andy are chairs of the Firm's Government Solutions Practice, which assists clients in the defense, technology, and space industries in navigating the appropriate legal and regulatory regimes at the federal, state, and local levels.
For more information visit the Government Solutions page.
Recent Posts
Authors
Archives