U.S. Department of Education Announces Review of Incentive Compensation Guidance and Updated Third-Party Servicer Guidance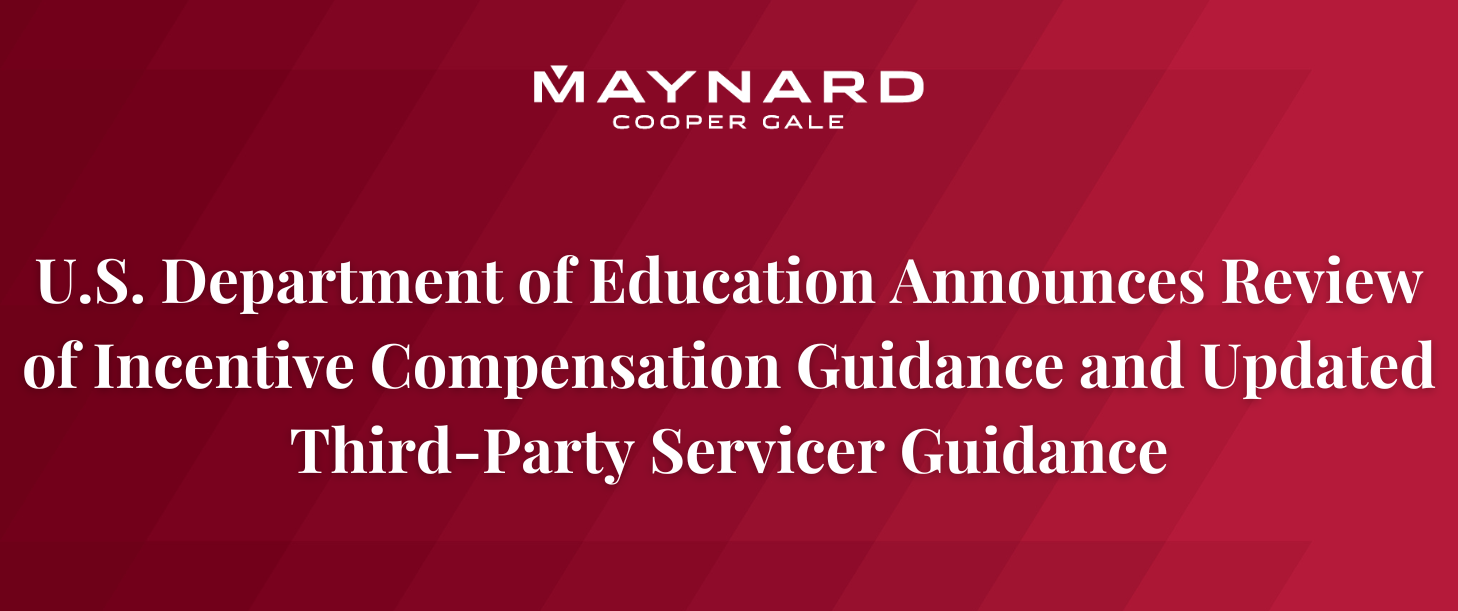 The U.S. Department of Education ("Department") on February 15, 2023, announced that it plans to hold virtual listening sessions on March 8 and 9 to hear comments from the public regarding the Department's 2011 guidance on the ban on payment of commissions, bonuses and other forms of incentive compensation to individuals and entities based on success in securing enrollments or the awarding of federal student aid funds. The Department is soliciting comments about the exception in the 2011 guidance for payments to third parties, including Online Program Managers ("OPMs"), that provide recruiting services as part of a bundled set of services.
The Department provided a list of questions regarding the bundled-services exception on which it seeks public comment. Individuals interested in delivering comments at the virtual listening sessions need to send an email to margo.schroeder@ed.gov, and registration is required to attend the virtual listening sessions. The Department also is accepting written comments regarding these questions through March 16, 2023.
The February 15 announcement also included significant new guidance in the form of Dear Colleague Letter GEN-23-03 regarding third-party servicers ("TPS"), which the Department updated on February 16 to correct a publication error. The new guidance is effective immediately and replaces and rescinds earlier Department TPS guidance, including Dear Colleague Letters GEN-12-08, GEN-15-10 and GEN-16-15. The Department is accepting written comments on this new TPS guidance through March 17, 2023.
A TPS is any entity that contracts with an eligible institution to administer any aspect of the institution's participation in the Title IV programs. See 34 CFR 668.2 "Third-party servicer". The new guidance significantly expands the universe of TPS activities consistent with the Department's statement that it has "confirmed that most activities and functions performed by outside entities on behalf of an institution are intrinsically intertwined with the institution's administration of the Title IV programs and thus the entities performing such activities are appropriately subject to TPS requirements."
The guidance includes what the Department characterizes as a "set of tables [that] include a non-exhaustive list of functions and services that, if outsourced by an institution to a third party, would render that third party a TPS subject to the TPS requirements," along with some exceptions. Those functions and services include recruiting and enrollment activities, computer services and record maintenance, curriculum development and delivery, and student retention. The Department also provided a Question-and-Answer ("Q&A") section to offer additional context and clarification.
Included in the new guidance is a pronouncement that eligible institutions no longer may contract with any TPS if the TPS or its subcontractors are located outside the United States or if the TPS is owned or operated by a person who is not a U.S. citizen, U.S. national or lawful U.S. permanent resident. The Department specifically noted that this restriction applies to both domestic and foreign institutions.
Every institution, TPS, and potential TPS should carefully review this new guidance to determine whether any of their activities fall within the newly expanded lists of third-party services or if this new guidance requires any modifications to existing TPS agreements. Institutions also need to determine whether they have engaged with any non-U.S. entities to provide third-party services.
Institutions are required to report all TPS agreements through the Department's E-Application system within 10 days of entering a new agreement with a TPS, making substantial modifications to an existing TPS agreement, or terminating a TPS agreement. The Department's February 15 announcement and the response to Q&A ADT-Q3 give institutions until May 1 to report any previously unreported TPS arrangements.
Each TPS is required to file a Third Party Servicer Data Form with the Department and to update the form within 10 days of developments such as a change of the TPS name or address and the addition or termination of a TPS agreement with an eligible institution. Each TPS has until May 1 to file a new or updated form if necessary as a result of the new guidance.
Every TPS that provides services to more than one institution also is obligated to submit an annual compliance audit to the Department that is prepared by an independent auditor in accordance with the audit guides promulgated by the Department's Office of Inspector General. The compliance audit must be filed through the Department's eZ-Audit website and is due within six months following the end of each fiscal year.
Every institution and TPS should understand that they are jointly and severally liable for Title IV liabilities and violations under a TPS agreement in accordance with the specific requirements for such agreements outlined in the response to Q&A CNT-Q3. Each institution and TPS also is subject to cybersecurity requirements enforced by the Federal Trade Commission, including the recently amended Safeguards Rule. See our February 14, 2023, Client Alert for more information.
This new guidance presents significant compliance challenges for many institutions and servicers. Maynard lawyers are available to assist institutions and servicers as they assess these new requirements. Please do not hesitate to contact us if we can be of service.
# # #
Maynard Cooper is a full-service firm with attorneys experienced in all regulatory and operational aspects of higher education, including federal and state oversight, accreditation, cybersecurity, employee and benefits issues, and real estate concerns.
Roger Swartzwelder advises regionally and nationally accredited institutions of higher education, investors, and accrediting agencies regarding legal, administrative, regulatory, accreditation, transaction and operational matters.
Brandon Sherman advises postsecondary institutions, accrediting agencies, and education investors on matters pertaining to federal financial aid eligibility, accreditation, cybersecurity, and Title IX.
About Maynard Nexsen
Maynard Nexsen is a full-service law firm with more than 550 attorneys in 24 offices from coast to coast across the United States. Maynard Nexsen formed in 2023 when two successful, client-centered firms combined to form a powerful national team. Maynard Nexsen's list of clients spans a wide range of industry sectors and includes both public and private companies.
Related Capabilities
Media Contact
Tina Emerson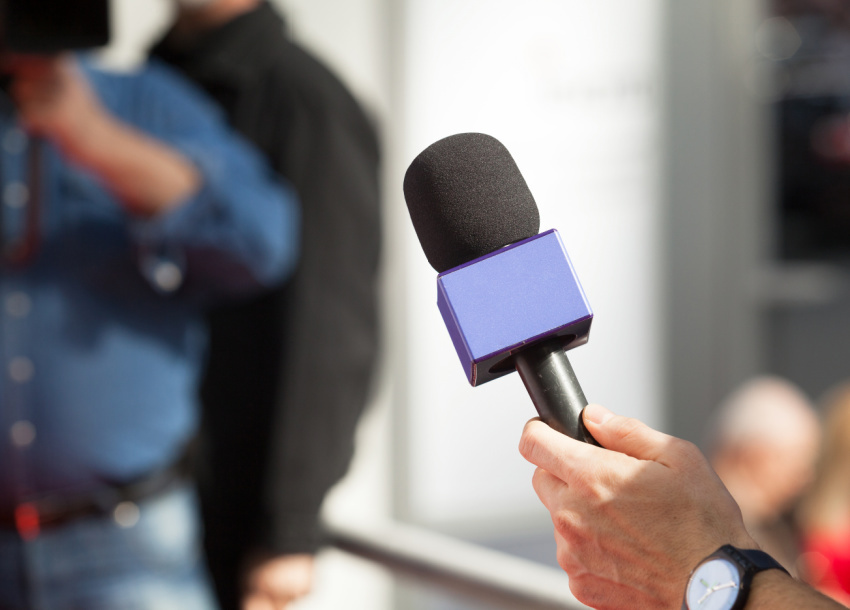 Related Professionals