MAYNARD'S GOVERNMENT SOLUTIONS GROUP GROWS AGAIN
11.22.2022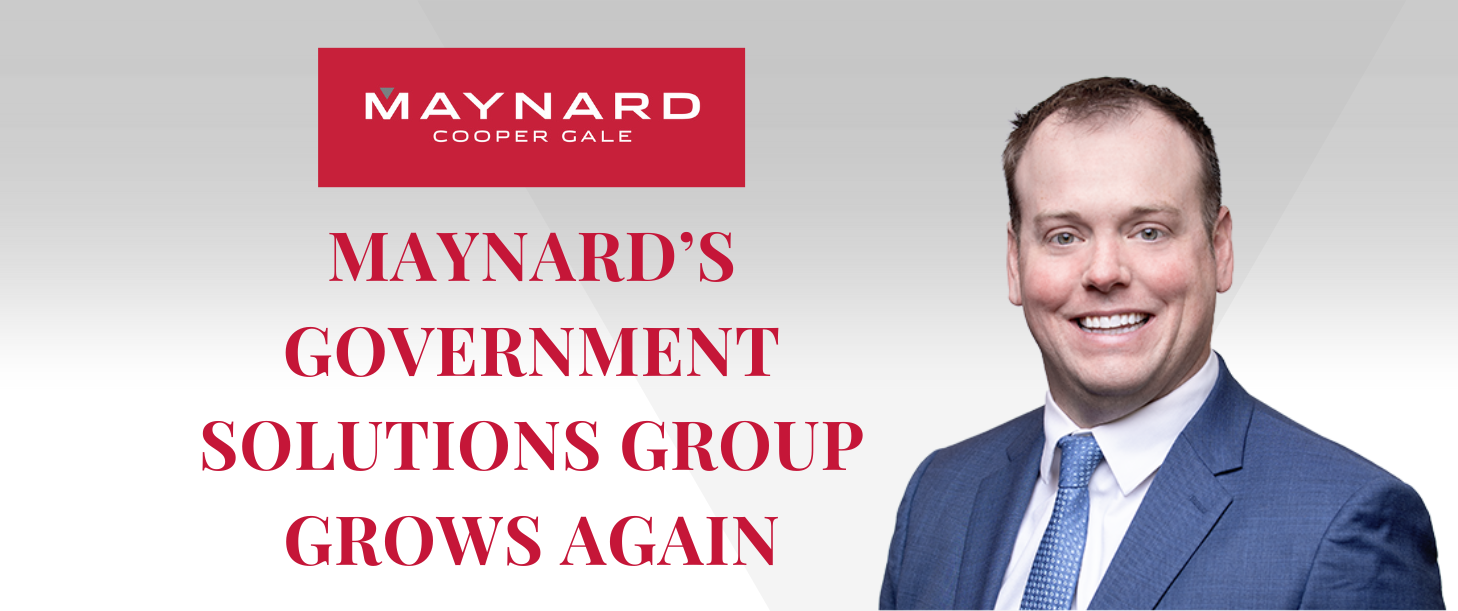 Maynard is pleased to announce the addition of an experienced attorney to the Government Solutions Group. Jacob Cain will be resident in the Huntsville office.
"We are excited to welcome Jacob Cain to our Group as we continue to expand our practice and deepen our bench," said Andy Watson, Chair of the Government Solutions Group. "Jacob brings unique experience and capabilities that will strengthen our services to clients in this important industry."
Prior to joining Maynard, Jacob served as a trial and procurement attorney in the United States Army. During his service, he was appointed Senior Program Manager for all U.S. Army Environmental issues in the State of Alaska. He completed sensitive projects in the Arctic and around Alaska, ultimately earning the Individual Award for Excellence for his work. Mr. Cain earned his J.D. from William & Mary Law School in Virginia. He also holds a master's degree in Construction & Program Management from the University of Alabama Birmingham and a B.S. in Civil Engineering from Alabama A&M University.
Mr. Cain's addition to the Firm comes on the heels of two recent hires within the Government Solutions Group. David Yang, a well-regarded expert in his field, joined Maynard as a Shareholder with over twenty years of experience and strong connections in Washington, D.C. Before joining Maynard, Mr. Yang was a Government Contracts Partner at K&L Gates LLP. Mr. Yang frequently assists government contractors and grant recipients of all sizes and across many industries successfully navigate the myriad of requirements pertaining to successful contract performance, and when events necessitate it, represents clients in bid protests, claims, and full spectrum compliance matters. Mr. Yang also frequently represents contractors in internal investigations, mandatory disclosures, and False Claims Act defense matters, where he has been successful in securing highly favorable outcomes for his clients through the strategic use of pre-trial motions.
Maynard also welcomed Macy Climo, an Associate who previously served at a national law firm where she advised clients on federal and state regulations. Ms. Climo is a former judicial law clerk at the U.S. Court of Federal Claims. Ms. Climo's practice focuses on a wide variety of government contracting matters, offering distinguished assistance in compliance and procurement law issues.
Maynard's Government Solutions Group is a multi-disciplinary team of lawyers working to assist clients across the industry spectrum with a wide range of matters from transactional to litigation to compliance. They are among the largest government contracting legal practices in the U.S., with offices strategically located in Washington, D.C.; Huntsville, Alabama; and Orlando, Florida.
These three prominent hires reflect the Government Solutions Group's dedication to providing consummate service to our government contracting clients. The Group's mission-oriented growth is in response to client demand. This commitment also involves keeping clients and colleagues up to date on developments within the industry. For this reason, the Group launched its blog, Discussions and Clarifications, to optimize the output of important industry information. Joining the newsletter allows subscribers to receive new blog posts via email. Discussions and Clarifications also includes events where Maynard Government Solutions attorneys will participate. Additionally, the Group has a LinkedIn showcase page, Maynard Government Solutions, as another resource for followers.

About Maynard Nexsen
Maynard Nexsen is a full-service law firm with more than 550 attorneys in 24 offices from coast to coast across the United States. Maynard Nexsen formed in 2023 when two successful, client-centered firms combined to form a powerful national team. Maynard Nexsen's list of clients spans a wide range of industry sectors and includes both public and private companies.
Media Contact
Tina Emerson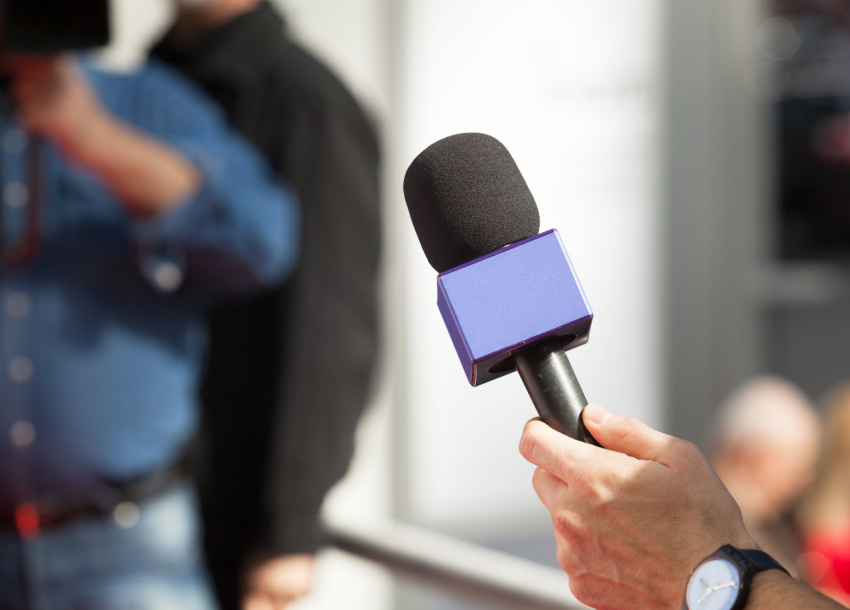 Related Professionals